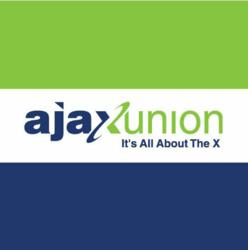 Our expanding team of SEO experts are eager to provide excellent content, boost overall sales, and acquire potential leads for new clients.
New York, NY (PRWEB) February 02, 2013
With an ever-growing array of exciting new clients, online marketing firm Ajax Union is happy to welcome Midwood Distributors and AEGIS Resource Management to the roster. Ajax Union is eager to strengthen the online presence for these new clients by employing a number of search engine optimization (SEO) marketing techniques, such as social media management, on-site content optimization, and pay-per-click (PPC) advertising.
Midwood Distributors, owned and operated by Steve Deutch, is a health care distributor that supplies retail stores with private label products such as anti-perspirant deodorants, roll-on healing creams, and skin care lotions. Among the flagship clients of Midwood Distributors are Walmart, Family Savings, Walgreens, CVS Pharmacy, and Rite Aid. Starting online marketing services with Ajax Union's AnewB and PPC plans, Midwood Distributors will receive numerous blog posts, social media updates, online outreach, and PPC management on the behalf of their business.
"We're more than excited to take on such dynamic clients as Midwood Distributors and AEGIS Resource Management. Our expanding team of SEO experts are eager to provide excellent content, boost overall sales, and acquire potential leads for our new clients. Our PPC team is already hard at work on researching all of the necessary keywords and developing relevant ads for Midwood Distributors. With our other new client, AEGIS Resource Management, our onsite team is prepared to develop original content that will increase search engine rankings. It's a pretty exciting time to be working with Ajax Union," said Vice President Sarah Mogin.
For AEGIS Resource Management, a waste management company owned by John Woloson, Ajax Union will work to boost their website's Google rankings through the use of keyword research and onsite development. AEGIS Resource Management has nearly 20 years of experience handling chemical waste disposal and recycling. By managing excess waste efficiently, AEGIS helps clients save time and money on their energy costs, chemical packaging, and drum disposal.
Ajax Union works with a wide array of companies to boost online marketing and presence through single and multiple plans. Visit Ajax Union online for full descriptions of PPC advertising, onsite SEO, social media management, and PR services. Call 800-594-0444 to speak with a team member and receive an online marketing consultation at your convenience.