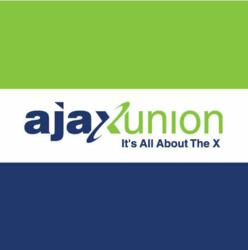 New York, NY (PRWEB) April 08, 2013
Ajax Union, an online marketing company specializing in optimizing small businesses' presence online, is currently welcoming new clients Knee Walker Central and PeerBelt Inc. Knee Walker Central, a trusted provider of high-quality knee walkers for rent, will take advantage of Ajax Union's detailed onsite SEO-oriented OnPage Factor plan, while app creator PeerBelt Inc. will benefit from the online marketing agency's AnewB PR plan, comprising a comprehensive range of offsite SEO strategies.
"At Ajax Union, we are delighted to welcome clients from all industries. Knee Walker Central and PeerBelt Inc. operate e-commerce and service-based businesses, respectively, yet the variety in our plan offering means there is something tailored to every business model. With the OnPage Factor plan, Knee Walker Central can improve its rankings for product-related keywords, leading more potential customers to its online store. PeerBelt Inc., on the other hand, will utilize offsite channels to promote its distinctive app, while also funneling traffic to its website," said Sarah Mogin, Vice President of Ajax Union.
As part of the OnPage Factor plan, Knee Walker Central will receive high-quality, SEO-oriented copy for its website. This will not only improve visitor user experience, but also serve to improve Knee Walker Central's search engine rankings. Meanwhile, PeerBelt Inc. will significantly broaden its reach online through Ajax Union's blogging, directory listing, and social media profile management services as part of the AnewB PR plan. PeerBelt Inc. will also receive a monthly press release highlighting its personalized search engine, PeerBelt, which will be distributed to over 60 online news channels.
Since aiding its first clients in 2008, Ajax Union has succeeded in optimizing the online presence of hundreds of B2C and B2B small businesses. An Inc. 500 company, the small business internet marketing agency offers an extensive array of month-to-month plans including, but not limited to, pay-per-click (PPC) advertising, PR and reputation management, and social media optimization.
To learn more about Ajax Union, its multifaceted online marketing strategies, keyword tracking tools, free eBooks, and other resources, find the company online at http://www.AjaxUnion.com. A detailed list of case studies illustrating Ajax Union's success in marketing several different businesses is available via the homepage. Alternatively, speak with a customer representative by calling 1-888-660-2486. The internet marketing agency can be found on several social media platforms including Facebook and Twitter, and also maintains a marketing blog.