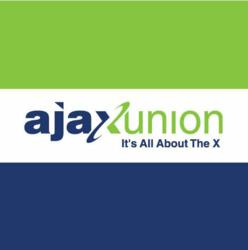 Google AdWords is one of the best and fastest ways to send more traffic to your business's website.
New York, NY (PRWEB) February 19, 2013
Internet marketing company Ajax Union will host a Google AdWords 101 workshop, a seminar covering the fundamentals of Google's pay-per-click platform, on Thursday, February 21, 2013. The event will take place at the company's Union Square office, located at 41 East 11th Street, New York, NY 10003. Ajax Union's seminar is scheduled from 7 to 9 p.m. and will be led by PPC specialist and Ajax Union's Agency Manager David Gscheidle, a Google AdWords Certified Partner. For a limited time, registrants can use the code "30AJAXPR" to claim a 30% discount on tickets to the event, available online at http://google221.eventbrite.com.
The Google AdWords 101 Workshop will teach attendees how to advertise products or services on the Google Search and Google Display networks. The strategies outlined during the presentation will help business owners get the most out of online marketing budgets. The seminar will include a basic introduction to AdWords as well as guidance on how to structure an AdWords account, choose the right keywords, and write powerful ads to get the best results. Following the presentation, open networking and a Q&A session will allow event participants to make business connections and receive personalized advice.
"Google AdWords is one of the best and fastest ways to send more traffic to your business's website. Google AdWords can help newer businesses still building an online presence achieve first-page placement. With a smart budget and optimized ads, any business can find success with pay-per-click advertising and see an increase in site traffic," said David Gscheidle, host of the upcoming seminar.
A boutique agency of Internet marketing experts, Ajax Union offers a wide variety of services to small businesses. These services include social networking, search engine optimization, and press release distribution, as well as more specialized programs like email and video marketing. For seminar participants who want to maximize their pay-per-click efforts, Ajax Union also offers professional PPC management plans. In addition to its convenient marketing services, Ajax Union also develops online tools and resources for business owners. Among these utilities is RankZen, a keyword tracking tool that allows users to analyze the competitive landscape surrounding their industry.
To learn more about Ajax Union, visit the company's website at http://www.AjaxUnion.com or call 1-800-594-0444. The online marketing firm is also on many social networks, including Facebook and Twitter.