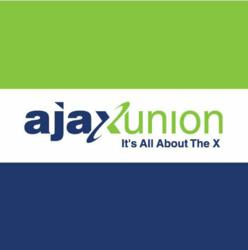 Our series of networking events has been one of our most successful programs to date.
New York, NY (PRWEB) April 07, 2013
Online marketing company Ajax Union will host a business networking event on April 11, 2013, at the W Hotel's Lilium Lounge, located at 201 Park Avenue South at 17th Street, New York, NY 10003. The event will run from 6:00 p.m. until 9:00 p.m. and bring together the city's leading business professionals for a networking opportunity. With staff members on hand to offer expert advice and a great setting for making connections, Ajax Union events have enjoyed a long history of consistently strong attendance. The April networking event promises to be just as popular, so the company recommends that interested individuals RSVP in advance through the company's Business Events NY Meetup group at http://www.Meetup.com/BusinessEventsNY.
"Our series of networking events has been one of our most successful programs to date. Participants have not only given us rave reviews, they've returned month after month to meet new people and develop their own networks. This time, we're offering a special bonus for the first 100 attendees to arrive. We recommend New York business leaders register and arrive early," said Elle Spektor, coordinator of the events for the online marketing company.
Ajax Union's business networking events have built a community of smart and savvy business professionals. Each month, returning networkers and newcomers unite to collaborate on future projects, share tips and tricks from their industries, and add new contacts to their lists. Throughout 2012, Ajax Union networking events regularly reached capacity, and the internet marketing agency's March 2013 event included more than 200 attendees.
As a boutique online marketing firm, Ajax Union offers its clients services ranging from social media management to press release writing and editing to pay-per-click advertising setup. All Ajax Union plans emphasize transparency: Ajax clients can see all the work they request as it is completed and have frequent opportunities to share feedback. In addition, the company's contracts are flexible and operate on a month-to-month basis, so clients do not need to commit to long-term service plans. Ajax Union also creates helpful tools for online marketing, such as its keyword research utility, RankZen.
Customers can find out more about Ajax Union by visiting http://www.AjaxUnion.com, calling 1-800-594-0444, or connecting with the company on Facebook and Twitter.