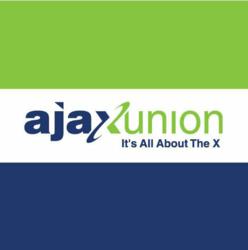 Each of the features in B2B Analytics is designed to bring the user the most relevant information in the most accessible format.
New York, NY (PRWEB) April 16, 2013
Internet marketing agency Ajax Union is now offering customers a trial version of B2B Analytics, an enterprise analytics solution. The trial includes seven days of the premium service, and is available online at http://www.AjaxUnion.com/stats. The B2B Analytics program offers business owners a comprehensive suite of intuitive tools for gathering and analyzing important data. As powerful as enterprise-grade technology, but much more accessible to most users, B2B Analytics enables users to make informed decisions about online marketing, web development, and eCommerce strategy.
"B2B Analytics is one of the most all-inclusive programs available through Ajax Union. Each of the features in B2B Analytics is designed to bring the user the most relevant information in the most accessible format. In any business environment, success starts with the right information. B2B Analytics allows users to easily obtain and manage data online," said Ajax Union's Web Developer Brendan Soffientini.
B2B Analytics includes many utilities designed to identify visitors and track usage statistics for corporate websites. Some of the most essential tools provide basic traffic analysis and monitor the overall health of the website. More advanced options allow users to view and manage all of their marketing campaigns from a single portal, generate leads through anonymous visitor identification, and trace social media mentions. All of these options provide a wealth of information in an easily digestible format, making critical data accessible for users of any level. The Internet marketing agency's B2B Analytics will reduce the cost of owning a business and give all of a company's employees the intelligence they need to make the right decisions.
In addition to the complimentary trial for B2B Analytics options, Ajax Union publishes many other online tools as Internet marketing resources. The company's keyword research tool, RankZen, is one of the most popular products. RankZen allows users to explore the competitive landscape for specific search engine keywords. Ajax Union also has many online marketing plans available, including press release distribution, social media management, and on-site optimization. All of these services feature transparent work, frequent communication, and flexible, month-to-month contracts.
Customers can find out more about Ajax Union online or by calling 1-800-594-0444. The online marketing company is also active on multiple social networks, including Facebook and Twitter.