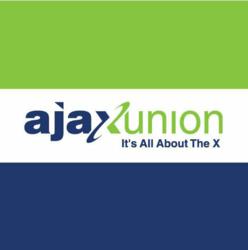 An optimized press release can help a business start off an excellent online marketing campaign.
New York, NY (PRWEB) May 01, 2013
Online marketing company Ajax Union, known for its convenient month-to-month social media, PR, and pay-per-click plans, is announcing a new online contest for business owners to enter to win a free press release. The winner of the giveaway will receive an optimized business press release from the company's PR department. The release will also include distribution to online outlets. Enter the giveaway at http://www.AjaxUnion.com/freepr.
"An optimized press release can help a business start off an excellent online marketing campaign. With the branding and offsite SEO advantages available to the winner, we encourage current clients and new visitors to enter for their chance to win," said Leslie Beddingfield, PR Manager at Ajax Union.
Ajax Union's press releases are designed to boost offsite search engine optimization efforts, associating a business' website with relevant high-volume keywords. When Google's crawlers notice well-written content providing keyword-anchored links back to a client's website, it is consider a vote of confidence for the client and, in turn, rewards the site with higher search rankings. In addition, an optimized press release from the expert SEO company will help a business with branding and outreach, making important information about the winning company available to a wide audience of potential customers and clients.
In addition to press releases, PR United also offers plans in reputation management and specialized distributions. PR United is just one of the many services available through the SEO company. The company's comprehensive marketing plans also include social media updates, pay-per-click management, email newsletters, and many other forms of online marketing. Ajax Union works with each client to develop a customized plan for successful campaigns. The company's marketing experts stay in regular contact with clients and constantly research new strategies for the ever-changing online environment. Ajax Union also publishes online marketing applications designed to gather and analyze data such as RankZen, its advanced keyword research tool.
Customers can learn more about Ajax Union's array of services online or by calling 1-800-594-0444 to speak with a company representative. The SEO company also shares updates via Facebook, Google+, and Twitter.