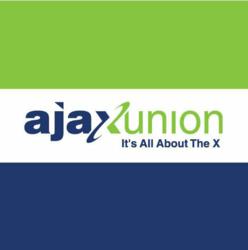 Now more than ever, customers are going online to research businesses before they choose where to spend their money.
New York, NY (PRWEB) May 21, 2013
Internet marketing agency Ajax Union is now offering complimentary reputation management consultations. This initial marketing diagnostic can start a conversation that will transform a company's online image and allow business owners to better control information presented online. Ajax Union's many reputation management techniques are well-suited to clients in service industries, but can provide major advantages to all online businesses. Interested businesses can fill out an intuitive form at http://www.AjaxUnion.com/reputation-management-consultation to apply for a phone session with one of Ajax Union's online PR and reputation management experts.
Ajax Union's reputation management plans are designed to create positive, relevant content associated with a client's business. With industry-leading search engine optimization and careful keyword research, the online marketing company works to create and share high-quality articles, press releases, images, and videos. Google tends to reward these efforts with higher search rankings, allowing clients to ensure positive content that highlights the best features. Claiming higher rankings on the first pages of Google results also helps to push down unwanted negative content, such as unfavorable reviews. Reputation management is highly customizable, so Ajax Union customers can work with marketing experts to determine which of the many available activities will be most appropriate to their business goals.
"Now more than ever, customers are going online to research businesses before they choose where to spend their money. Business owners who want to make the best possible first impression need professional reputation management strategies. Ajax Union's new consultation offer is a no-cost way for entrepreneurs to take the first steps to make sure their companies have a positive online reputation," said the online marketing company's PR Manager Leslie Beddingfield.
Like all of the company's services, reputation management plans from Ajax Union feature flexible, month-to-month contracts, so customers can easily adjust their plans based on new data. The company has a transparency policy that allows every client to participate as work is completed and share their feedback and ideas directly with their marketing expert. The online marketing company also designs helpful tools and resources for online professionals. One of its most popular utilities is RankZen, a keyword research app that allows users to view the competitive landscape surrounding a contested keyword. Ajax Union also publishes complimentary ebooks and many informative webinars, which are open to the public and often available for download.
Customers can learn more by visiting Ajax Union online, calling the Internet marketing agency at 1-800-594-0444, or following the company on social media, including Facebook, Twitter, Google+, and LinkedIn.