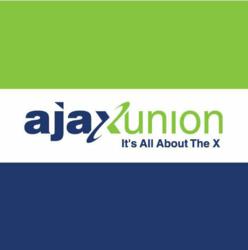 We believe in transparency and make our customers aware of every step we take to help build their online presence.
New York, NY (PRWEB) February 10, 2013
Ajax Union, a boutique SEO company available online at http://www.AjaxUnion.com, is welcoming two of its newest clients, Line Locators and Camp Gan Israel of British Columbia, for the month of February. These clients join a diverse group of businesses building online strategies with the Brooklyn-based marketing firm.
Line Locators, a Virginia-based company specializing in water leak detection and underground system analysis, will be working with Ajax Union on a comprehensive strategy for online marketing with the company's AnewB PR plan. The SEO company will be helping the detection specialists with optimized on-site content, articles, blog posts, social networking, and press releases. This all-inclusive strategy will help connect Line Locators with clients in need of precise, timely location services in Virginia, Maryland, and Washington, D.C.
Camp Gan Israel of British Columbia is part of the fastest-growing network of Jewish day camps and promises friendship and adventure for all participants. Ajax Union's social media team will be helping to manage the camp's online networking, keeping the community informed about upcoming events and engaging campers and parents throughout the year. The search engine agency will be implementing contests and designing custom tabs for the camp's social profiles. These efforts will help Camp Gan Israel of British Columbia build an online presence and share information about its programs with families throughout the province.
"At Ajax Union, we offer holistic, customizable plans for a variety of types of businesses. From leading businesses in the service industry, like Line Locators, to community standouts like Camp Gan Israel of British Columbia, our clients trust us to create strategies that get results. We believe in transparency and make our customers aware of every step we take to help build their online presence," said Joe Apfelbaum, CEO and co-founder of the small business internet marketing company.
Ajax Union offers a wide variety of online marketing and keyword research services. The company's popular AnewB plan is an extensive program designed to be the core of a customer's online strategy. Variations on this bestselling service plan are available and emphasize different aspects of internet marketing, from press release distribution to social media management. The internet marketing agency also has plans that include pay-per-click advertising, email campaigns, and video outreach. For more information about the SEO company, visit Ajax Union online or call 1-800-594-0444. The company is also on Facebook and Twitter.