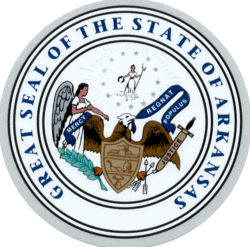 Now homeowners in Akansas have a free resource to research the best home security system companies in the state.
Little Rock, AR (PRWEB) February 22, 2013
For residents of Arkansas, home security is often cited as a top priority, but many of the state's residents express concerns when determining the best home security system to meet their individual needs. A home security system is often seen as the best way to protect a family and property, but with the large number of companies on the market, and the ever-changing technology, SecuritySystemReviews.com created a ranking and review system that is concise and provides Arkansas consumers with the resources to make the best decision when it comes to home security.
Because of the unique way SecuritySystemReviews.com reviews and subsequently ranks the top alarm system companies, the site's results have become a trusted resource for consumers of home security systems. Each review is based on all aspects of a security system's service, including technology and equipment, service and installation, customer service and monitoring services, warranties and pricing.
The site has released its newest rankings for the top home security system in the state of Arkansas. In addition to the overall top system, the site has also released rankings for the best wireless home security system company and the best cellular home security company.
In addition to a ranking system, with the top company in Arkansas receiving a perfect five star rating, the site also provides comprehensive, detailed reviews, which were used as the basis for the brand new rankings. The top companies in the state of Arkansas are included, so consumers can easily locate a new, updated Protect America Security system review, a Vivint Security review and an ADT Security review, in one user-friendly location.
The security professionals that create the reviews and rankings on SecuritySystemReviews.com work to stay ahead of changes in the home security industry, to ensure that newly released reviews include all relevant technology and take into consideration any changes in the marketplace. It is the goal of the Security System Reviews team to provide an independent, unbiased resource for consumers considering the purchase of home security system.
In addition to creating detailed reviews based on a set of predetermined criteria, the Security System Reviews team also paired with security specialists from the state of Arkansas, in order to compile reviews and rankings of security companies that meet the specific needs and considerations of the state's residents. This allows each review, and the overall newly-released rankings to be relevant and useful to Arkansas residents, specifically.
The number one home security company in Arkansas, as determined by the site can be viewed at SecuritySystemReviews.com. In addition, the other top companies in the state can also be viewed by visiting the website, as well as the accompanying reviews that led to the creation of the new rankings.