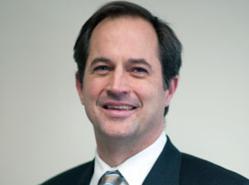 Studies show that the drinking and driving that surrounds football games and other sporting events poses a very serious public safety threat.
Birmingham, AL (PRWEB) August 30, 2011
With the 2011 college football season starting this weekend in Alabama, Birmingham personal injury attorney Keith T. Belt says it's a good time to remind fans of the dangers of drinking and driving.
"Studies show that the drinking and driving that surrounds football games and other sporting events poses a very serious public safety threat," Belt says. "If fans plan to drink alcohol while cheering on their team, whether it's a tailgate event, bar or party, they need to pass their keys to someone else or else face very serious criminal and civil consequences.
"Additionally, those who serve alcohol to intoxicated fans, knowing the fan will be getting behind the wheel of a car, need to know that they can face legal consequences as well," says Belt of Belt Law Firm, P.C., whose Birmingham personal injury lawyers represents drunk driving accident victims and their families throughout Alabama.
Several Alabama college football teams will play their first home games of the season this Saturday, including Alabama (vs. Kent State in Tuscaloosa), Auburn (vs. Utah State) and Samford (vs. Georgia Southern in Birmingham).
These games could make the state's roads dangerous, Belt says.
He points out that a 2009 University of Colorado study, "College Football Games and Crime," found that college football home games were associated with a 13 percent increase in DUI arrests in areas surrounding the stadiums.
More recently, the University of Minnesota conducted a study that involved breathalyzer exams of 362 adults after 13 baseball games and three football games.
In a report issued earlier this year, the study found that eight percent of the fans recorded blood-alcohol content (BAC) levels above the legal limit of .08 percent, while fans under the age of 35 were nine times more likely to be legally drunk after the game than others.
"These studies are very alarming," Belt says. "Sports fans need to know that, if they drink and drive and cause an accident that harms others, they will be held accountable. They can face criminal charges, and they can be sued by their victims.
"At our law firm, we are passionate about seeking justice for car accident victims and their families and securing the compensation they deserve for their losses, including their medical expenses, lost wages and pain and suffering. If the accident involves a drunk driver, punitive damages may likely be sought as well."
Belt points out that, under Alabama's Dram Shop laws, any bar, restaurant, liquor store, convenience store or other establishment that sells alcohol to a visibly intoxicated driver can be held liable for any accidents, injuries or deaths the driver causes. This is commonly known as "alcohol server liability," he says.
"If you plan to drink alcohol while cheering your team on, then please, designate a sober driver, call a taxi, take a bus or call a friend or family member to get you home safely," Belt says. "If you don't, then you endanger everyone on the road, including yourself."
About Belt Law Firm, P.C.
Belt Law Firm, P.C., is an Alabama personal injury law firm that represents the victims of insurance fraud (insurance policy disputes and bad faith insurance practices) and dangerous and defective products throughout the communities of Birmingham, Bessemer, Cullman, Tuscaloosa, Jasper, Homewood, Jefferson County, Shelby County, Walker County, Blount County and St Clair County. Although the firm's focus is on local litigation in Alabama, the firm's attorneys practice throughout the country. Belt Law Firm has lawyers licensed in Alabama, Florida, Georgia, Tennessee, New Mexico, and Colorado. To learn more, call the firm toll-free at (888) 933-1514 or use its online form.