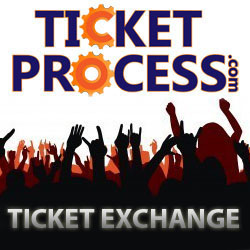 (PRWEB) December 04, 2012
Notre Dame & Alabama will do battle on January 7 at Sun Life Stadium in Miami. TicketProcess.com recently announced that they will have a bevy of affordably priced BCS Championship game tickets, as well as Fiesta Bowl tickets, Rose Bowl tickets and Super Bowl tickets. TicketProcess.com has become a favorite of college football fans all over the nation by providing exclusive college football tickets at excellent prices, and their selection of Notre Dame vs. Alabama tickets is expected to be one of the largest in all of the crowded online marketplace.
Only the most devout Irish fans predicted them making a run at the National Championship, and such an idea would've actually been considered ludicrous a mere three months ago. USC came into the year ranked as the number one team and was expected to run through their schedule, which actually culminated with a home game against Notre Dame. The Irish were able to win that game and every other one on their schedule, which included a number of close calls. The team has a decent offense, but the Irish are led by the talented Mantei Te'o, a dominating linebacker who uses his size, strength and passion to propel himself all over the football field at high rates of speed.
The Irish will face an Alabama squad that took a much different route to college football's most coveted game. Alabama dominated the first two thirds of their schedule, and it seemed that no team in the nation could stay within two touchdowns of them on any given Saturday. Things momentarily fell apart when they lost to the Texas A&M Aggies and unbelievable freshman quarterback Johnny Manziel. The quest for the title was revived when a few other teams lost after being given the top-ranking, including Kansas State and Oregon. This opened the window for Alabama to work their way back into the National Championship picture, and they did so by beating a feisty Georgia Bulldog team in the SEC Championship at the Georgia Dome in Atlanta this past Saturday. Football fans can also find great seats for Super Bowl 47 at TicketProcess.com.