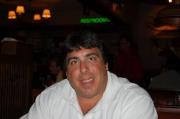 RMVH Alabama New Vacation Rental Portal
Gulf Shores, Alabama (PRWEB) November 08, 2012
This amazing new technology brought to you by Rent My Vacation Home.com is now made available to the public. The website http://www.RMVHAlabama.com features not only vacation homes but everything a vacationer would need to know when traveling to and from the area. The vacationer can rent a vacation home direct from the owner and also on the same site or go to any of the RMVH websites and find out what the locals know about that area for food ,drink and entertainment.
The network is so large that if you type are RMVH in front of any state and then.com that will direct you to vacation home listings. The company Rent My Vacation Home.com also features specialized websites like rent Disneyland vacation homes and rent Disney World vacation homes.
Sales for the company are up 40% compared to last year as they put a large dent in the market share of other large companies that charge huge amounts to join and then customers have to pay even more money for upper ranked pages so that the vacationers can find their house.
These companies have one office but vacation homeowners must pay for each level and each site individually.This raises the price to the vacationer.
Rent My Vacation Home.com is owned and operated by vacation homeowners so the first month is free and then only $16 a month and the vacation homeowners can cancel their listing at any time. Vacationers can use the site to search 83 websites and save the listing with pay by credit card sporting specialized insurance.
The RMVH Alabama (http://www.RMVHAlabama.com) office is located at 1545 Gulf Shores Pkwy. Suite 195, Gulf Shores, AL. 36542. The phone number is 251-829-7120 ,email is: info(at)RMVHAlabama(dot)com.
The main office is Rent My Vacation Home at http://www.rentmyvacationhome.com located outside of Washington DC their phone number is 1-800-699-7684 and there is no address of info(at)rentmyvacationhome(dot)com