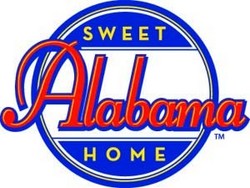 A really good ghost story will leave you asking, 'could that really be true'
Montgomery, AL (Vocus) October 2, 2009
Alabama's haunted history comes to life in October with ghost trails, storytelling festivals, haunted trolley rides and ghost walks through historical neighborhoods. Families can experience a variety of events and trails that pay homage to the state's ghostly history.
Hear ghost stories from master storyteller Kathryn Tucker Windham at the 30th Annual Tale Telling Festival in Selma. "A really good ghost story will leave you asking, 'could that really be true'," said Windham.
Visitors can experience a rare moonlit tour of the famous ghost town Old Cahawba, while the new Black Belt Ghost Trail showcases dozens of haunted sites that include homes, restaurants, cemeteries and Civil War sites.
The Alabama Tourism Department offers the following list of ghostly events taking place this month across the state.
Black Belt Ghost Trail
Black Belt Region – Self guided, year-round
Visit Alabama's Black Belt Region to tour the new ghost trail. The self-guided tour will take you to dozens of sites in three counties (Dallas, Perry, Wilcox) to include restaurants, hotels, cemeteries, and homes. The trail will eventually include all 11 counties in the Black Belt region. A brochure provides a map and the haunted history of each stop on the tour. The trail also includes a site for visitors to view videos detailing the ghost stories. http://www.youtube.com/user/AlabamasGhostTrail. For brochures and more information: http://www.alabamasfrontporches.com/, 334.636.5506 or 334.636.0120
30th Annual Alabama Tale Tellin' Festival
Selma — October 9-10
Hear ghost stories and more from master storyteller Kathryn Tucker Windham at the Alabama Tale Tellin' Festival. Windham has published more than 20 books and has delighted audiences for years with her ghost stories and folk remedies. Tickets are $10 for adults and $5 for children 12 and under. For more information call 1.800.457.3562 or taletellin (at) yahoo (dot) com, http://www.taletellin.selmaalabama.com.
Haunted Oakleigh
Mobile — October 22-24, 6-9 p.m.
A cast of ghostly characters bring regional legends to life during a guided tour of the Oakleigh Historic Complex. A family-friendly atmosphere offers a children's area with fun and no fright entertainment for children under 8 whose parents want to take the tour. Admission: general admission, $10 per adult; $5 per student and per person in groups of 10 or more. For reservations call 251.432.6161. http://www.historicmobile.org
"History and Haunts"
A Trolley Tour of Historic Tuscumbia — October 22
Riders on the Tuscumbia Trolley will hear the history of the town and its colorful tales of the supernatural as they pass through the downtown and its surrounding area. One of the state's best collections of 19th -century architecture is showcased in the National Register Historic District. Tour participants will enter one "haunted" site, be shown one historic cemetery and visit a "haunted" Civil War battlefield. Tours begin at 4:00 and 6:00 p.m. from Cold Water Book Store, corner 6th and Main Streets, Tuscumbia. Tickets are $5.00, at the Cold Water Book Store. For more information: Colbert County Tourism and Convention Bureau 800.344.0783 or 256.383.0783. http://www.colbertcountytourism.org.
4th Annual "Historic Haunts Walk"
Athens — October 6, 8, 13, 20, 22
This annual Historic Haunts Walk begins at the Houston Library and includes tales of paranormal activity at 12 local structures. Hear about the college student who fell to her death and is said to still wander the halls at Athens University. Each walk is approximately 90 minutes and begins at 7:00 p.m. Tickets are $5. For more information contact Jeanette Dunnavant, Limestone County Tourism 256.232.5411 or jeanette (at) pclnet (dot) net
"Haunted History Tour"
Selma — October 16-17
On October 16, the Haunted History Tours feature Old Cahawba State Park and historic Selma with 90-minute investigation tours through the area's most haunted locations. The first tour begins at 6:30 p.m. and the last at 9:00 p.m. Park staff will offer a night of C.S.I. – Cahawba Spirits Investigation - a rare opportunity to experience Alabama's most famous ghost town at night. On October 17, enjoy a rare moonlit tour in Selma where you will hear stories of fallen Civil War soldiers and haunted antebellum homes as visitors tour Live Oak Cemetery. Advance reservations are necessary. Tickets - $15, ages 12 and up only. For more information: Selma-Dallas County Tourism & Convention Bureau, 334.875.7241, http://www.selmaalabama.com.
A Haunted History Tour getaway package is offered at the St. James Hotel – rumored to be haunted by the ghost of Jesse James. The package includes two nights' accommodations: Oct. 16 & 17, admission to Cahawba Spirit Investigation and Selma's Haunted History Tour for $225.
Ghost Walking Tour
Huntsville – Saturdays in October
The Huntsville Ghost Walk begins Saturday evenings at 6 p.m. through October. The Tour begins at Harrison Brothers Hardware. Local historian and award-winning author Jacquelyn Procter Reeves, Kevin Thompson, Lead Investigator for the Madison County Paranormal Research Society and local news anchor Robert Reeves serve as the tour guides. Participants will hear stories of Huntsville's haunted past while walking along the Old Town Historic District. Tickets are $8 for adults, $6 for children 12 and under. 256.509.3940. http://www.huntsvilleghostwalk.com.
Ghost Walk & Fall Festival
Thomasville — October 24
The Thomasville Arts Council acts out some of the famous ghost stories from the books of renowned storyteller Kathryn Tucker Windham. Hear the haunted history of Thomasville at stops along the way. The festival includes a street dance, motorcycle poker ride, car show and the Haunted Hille Hotel haunted house. For more information: Thomasville Chamber of Commerce 334.636.1542, http://www.swalcc.com.
Tombigbee Haints & Haunts
Demopolis — October 27, 29, 30
An evening excursion takes visitors through the darker side of "the people's city" with a spine-tingling presentation of stories about real people, true history and ghosts. Tours: Tuesday, October 27 at 6 and 8pm, Thursday, October 29 and Friday, October 30 at 6, 8, and 10pm. Each hour-and-a-half tour will include a river and land portion. Tours begin at Demopolis City Landing. Tickets are $15 per person and can be purchased at the Demopolis Area Chamber of Commerce 334.289.0270.
Ghost Walk
Gadsden — October 29
Join local historian Mike Goodson as he spins tales of the ghosts of Gadsden. Walk the streets of the historic downtown area as Goodson tells stories of the supernatural. Walk begins at Broad and Locust streets 6 p.m. – 8 p.m. 256.547.8696, info (at) downtowngadsden (dot) org.
Haunted History Ghost Walk
Florence — October 24-31
Stroll the downtown Florence historic district with local tour guide and author Debra Johnston Glass. Participants will be entertained with stories steeped in legend, folklore and truth. Tours begin at 7:30 p.m. at the W.C. Handy statue in Wilson Park. Tickets: $10 adults, $8 for children12 and under. 256.757.7506, http://www.shoalsghostwalk.blogspot.com.
###