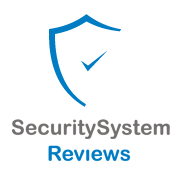 The experts at SecuritySystemReviews.com have composed a list of tips for consumers to use when researching and comparing home alarm systems for their homes.
Detroit, Michigan (PRWEB) June 18, 2013
When choosing a security system there are a number of considerations, but the two primary factors for most consumers are the level of protection and the price. There are a number of "no-frills" security systems being advertised, but many consumers wonder whether or not these cheap security systems will provide all of the protection of their more expensive counterparts.
Cheap security systems may reduce the security system costs, but if they don't work properly, in actuality the consumer is wasting more money than he or should by spending more to get a better system.
SecuritySystemReviews.com, the leading provider of security system reviews, has put together a list of tips for consumers to consider before purchasing a security system based on price alone.
1. Typically, the average inexpensive security system will cost about $100, but many of these systems only have one siren. For an alarm or security system to be effective, it should have at least two sirens—one indoors and one outdoors.
2. Before purchasing a basic, no frills system, look at what it includes. Most are not going to include glass break sensors, but these are an important aspect of home security systems, because the majority of intruders enter through windows.
3. If selecting a basic security system, consider whether or not it offers an option for battery back-up. If an alarm doesn't offer a battery back-up option, it won't be operational in the event of a power failure.
4. Check with the Better Business Bureau before buying a security system, particularly if the deal seems too good to be true. Often, companies that don't have good reputations will lure customers into buying cheap, faulty equipment, and signing long-term contracts. Just because a consumer buys the cheapest security system doesn't mean they're getting the best value.
5. Be aware of the type of insurance a company has prior to making a purchasing decision. This is one of the most important questions to ask security companies, because it can affect the amount of money received in case of an emergency during an installation or because of equipment working improperly, at no fault of the homeowner.
6. Before choosing a security system company, do research online to read what others have said about the company. It's also important to know about the experience and credentials of the company and its employees.
7. Prior to purchasing a system, inquire about the terms of the monitoring service. Even if the equipment is very inexpensive, the monitoring may be much more expensive than another more well-known company, and that cost would erase the benefits of buying the less expensive equipment.
About SecuritySystemReviews.com
SecuritySystemReviews.com is the leading online provider of independent, third-party information about the home security industry. The site provides reviews and rankings of the top home security companies in the country, as well as valuable discount codes and coupons.