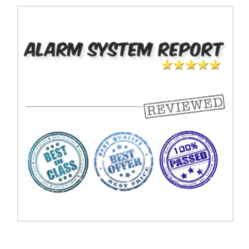 As the industry gets more competitive, our experts constantly watch for pricing changes that need to be updated in our alarm system reviews. We watch closely to ensure that consumers always have the most accurate information possible.
Chicago, IL (PRWEB) April 11, 2013
Pricing is one of the crucial aspects that people look into when choosing a home alarm system. Although home alarm systems can give homeowners more peace of mind, they can also be a source of financial woes. With several alarm system companies offering varied prices and using overly aggressive sales tactics, it is so easy for homeowners to become confused and make a wrong financial decision when it comes to security solutions. This is the main reason why AlarmSystemReport.com makes it a point to show the most accurate and latest pricing deals of various security companies.
When it comes to top alarm systems, it is not as simple as getting the lowest priced equipment and monitoring plan. Basic home alarm systems are designed to prevent burglar entry, and the components that go with this type of system are connected to a control panel. This system may be cheaper but they are limited in their security coverage. More advanced security solutions have additional practical features such as motion sensors, fire and carbon monoxide alarms, glass-break detectors, and temperature and appliance control. This type of system seems sophisticated and expensive to get but homeowners will be surprised to know that there are security companies that offer advance features without asking too much.
On its home alarm system review section, AlarmSystemReport.com reveals that there are companies that are willing to lower upfront payments and give additional security features if customers avail of their packages. The website has released regular FrontPoint reviews and rankings involving companies like Protect America, LifeShield, Vivint and ADT, which discuss their pricing structure and monitoring packages. The website also evaluates the cost and value home security systems based on variables such as equipment, installation methods and types such as hardwired or wireless home alarm systems.
One of the website's security experts, James Ryan further emphasizes the importance of update pricing information by saying "There is a wide variation of prices when it comes to equipment and monitoring in the security system industry. However, some companies fail to correlate quality and price. Alarm System Report wants to help people look for this discrepancy. Because of our constant research, we found out that there are lower cost security system brands out there that offer high quality. Unfortunately, high-priced security system does not necessary equate to high quality."
Visit AlarmSystemReport.com to compare the latest prices of top alarm systems.
About AlarmSystemReport.com
Home Alarm Report's assess home security companies, as well as their products and services, following stringent method and using the high standards of measurement. The website periodically publishes the results, usually in extensive review and ranking formats for readers to easily understand and get the information they need.
# # #