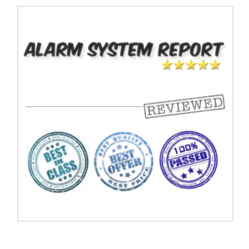 DIY home alarm systems are growing in popularity, but the company you choose can really impact the experience you have and the safety of your family.
Pittsburg, PA (PRWEB) December 12, 2012
With the number of home alarm and security system companies ballooning, it's more important than ever for consumers to have access to accurate, nonbiased, marketing free information about the nation's top home alarm system providers. Given this need, AlarmSystemReport.com is hard at work researching and publishing the information consumers need to make the optimal decision for safeguarding their homes and families.
As part of AlarmSystemReport.com's most recent batch of consumer reviews and reports, the company announced today that they have published their 2013 list of best DIY alarm systems. DIY home alarm and security systems are an increasingly popular choice for many homeowners, due in large part to the predominantly wireless nature of most of these systems. Whereas alarm systems once had to tie into the home's phone system and required additional wiring and complex installation, many DIY alarm systems now require nothing more than strategically placing the all of the system's components on doors and windows, making sure the sensors work, and turning everything on.
"The home alarm system industry has a come a long way in making everything do it yourself friendly," said Steven Ordona, head of public relations at AlarmSystemReport.com. "It was not that many years ago when installing a first rate alarm system took the better part of an afternoon—or sometimes even an entire day. But those days are gone, particularly with the advent of wireless alarm systems, broadband and cellular monitoring, and consumer programmable systems. We're really seeing a revolution in the DIY market that's pushes down prices, enhancing service offerings, and scoring an overall win for consumers and homeowners."
The top DIY home alarm system companies in this year's rankings were FrontPoint Security, Protect America, LifeShield Home Security, and Vivint Home Security. All of these companies offer innovative, high tech equipment that allows for such functionalies as Internet monitoring, cellular monitoring and configuration, and home automation features. All of their equipment prices and service offerings also have become increasingly competitive in the value that they offer. But AlarmSystemReport.com expert reviewers found that it was FrontPoint Security that really set itself apart from its competitors.
"Here at AlarmSystemReport.com our goal is always to be as objective and fact based as possible," said Ordona. "At the end of the day, our only objective is to provide consumers with the facts and information they need to make the right choice for their families. And there's never any single company that's always going to be that right choice, but overall I think I can fairly say that FrontPoint Security deserves to be the top of this list. They offer great customer service, highly reasonable prices, great warranties, and a number of premium options." (See the full FrontPoint Security review at AlarmSystemReport.com.)
For more information on alarm system companies like FrontPoint Security, LifeShield Security, Vivint, Protection America, ADT, or for DIY alarm system reviews and commentary in general, AlarmSystemReport.com encourages homeowners to visit their website for free access to all of their published content.
About AlarmSystemReport.com
AlarmSystemReport.com, a leading consumer information review and education site in the home security and alarm system market, provides timely and fact checked reports on security system companies and products from leading experts in the home security field. AlarmSystemReport.com provides both ongoing reviews and alarm system company information, as well as overall annual rankings in the general alarm systems, wireless home alarm systems, DIY alarm system, and cellular alarm system categories.
###