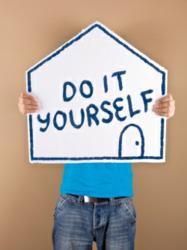 Most people are scared of DIY solutions, but home alarm system companies are offering amazingly simple DIY alarm systems in 2013.
San Francisco, CA (PRWEB) February 18, 2013
With many homeowners and renters interested in securing their property and family against burglary and criminal threats, it's no wonder the use of home alarm and security systems are on the rise, but the price tag can often consider many consumers to reconsider.
One great option for people looking for security, without the steep price tag of a traditional alarm system, is to consider do-it-yourself alarm systems. AlarmSystemReport.com, a site providing DIY alarm system reviews and wireless alarm system reviews, put together a list of considerations a consumer should keep in mind, before selecting a DIY security system.
1. Find quality security equipment. When installing a DIY system, there is always the risk of selecting equipment that may not function properly, which renders a security system basically useless. Compare alarm systems prior to purchasing, and don't just consider price. It's also important to find equipment that is easy to install, because equipment that isn't installed properly isn't going to serve to provide security and protection for a home. For many people considering a DIY security system, it may be best to go with brand-name equipment, because the consumer is more likely to get high-quality equipment with an established brand.
2. Choose a monitoring company. Although some people installing DIY equipment may opt to go without a monitoring company, it is a good idea for added safety and protection. Prior to choosing an alarm system company, compare reliability, added features and price, to make the best decision. Monthly monitoring fees may add a great deal of additional cost to the DIY system, so be sure to read the fine print that comes with any monitoring agreement, because a hefty monitoring price tag can actually eliminate the cost savings of a DIY system.
3. Choose equipment that offers a warranty. Many top home security equipment providers offer a warranty on products, and this is a great way to get the best value for the equipment purchased. A warranty should at least cover the first year after purchase, and a great company will also offer an extended warranty.
4. Decide between a hardwired and a wireless system. Many DIY installers opt for a wireless system because it doesn't require drilling holes or running complicated wiring systems throughout the home. This is also a great option for renters, who don't have the option of making the changes in a home that are required with a hardwired system. Both types of systems typically offer similar reliability and performance, and the decision between wired and wireless is often made based on the skills and capabilities of the person doing the installation.
About the Company
AlarmSystemReport.com is a website offering consumers unbiased reviews of security system companies and equipment, including cost and performance comparisons. The site reviews the top alarm companies and equipment in the country, to assist consumers to make the best decision about home security.