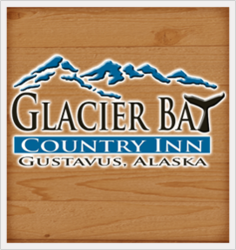 Gustavus, AK (PRWEB) January 31, 2012
An impressive new 2000sq foot recreation room awaits those staying at the Glacier Bay Country Inn near Gustavus, Alaska. Built to highlight 18ft high ceilings with exposed beams, the rec room is a showpiece featuring floor to ceiling windows with beautiful views and enough activities within to keep travelers entertained for hours after a sumptuous meal, strenuous hike, or full day of Alaska fishing. The recreation room comes equipped with pool tables, ping pong, gaming tables – including dual-screen Xbox gaming – and a sound-proof theater room. Movies will be shown on a 10 x 6ft 1080p HD projection screen with surround sound. The theater accommodates 20 people comfortably in recliners with terraced seating.
"During the summer, it remains daylight until 11pm so we wanted to provide some extra activities for our guests to enjoy after they arrive back from their day adventure," said owner Jim, "Plus, the kids and teenagers will love watching movies in the theater room and playing games in the spacious rec room."
Exterior improvements include a ramada for the outside deck. Conversation won't be dampened around the fire pit or in the newly installed hot tub when inclement weather makes a visit to the inn. Rain or shine, guests can now enjoy hot tubbing and picnicking or just sitting around the fire on the outside deck with views of wildflower meadows.
A two-bedroom cabin is another added highlight for the coming season (estimated completion date mid-summer). Built to overlook the expansive meadow, it contains two large bedrooms—each with its own bath. There is a common area between them with floor to ceiling windows. For added convenience and comfort, the owners have added a small refrigerator, sink, microwave, television and internet service. Plus, a fireplace has been added. The two-bedroom cabin can accommodate a family, two couples, six guys or just a couple.
All the cabins have state of the art Infrared Heaters, flat screen High Definition TVs, Cable and Wireless Internet. The kitchen is newly remodeled. The lodge has a fresh coat of paint. There's a newly cemented walkway with landscaping to the front door and newly-built disability accessible ramps. Even the website is new.
About Glacier Bay Country Inn
Glacier Bay Country Inn is a luxury vacation and Alaska fishing lodge located in Gustavus, Alaska. Guests can enjoy a wide variety of adventures including kayaking with the whales, scenic hiking, tours into Glacier Bay National Park and world class Halibut and Salmon fishing. Minutes from Glacier Bay National Park on its own 163 acre piece of Alaskan Paradise, this is no ordinary Lodge. Alaska Airlines has direct flights into Gustavus, Alaska. Glacier Bay Country Inn welcomes guests from late May through early September.
###