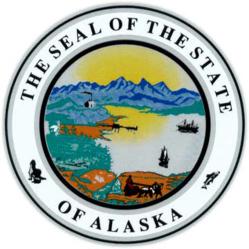 Our experts have spent the time to research the top security system companies so that consumers can get the information they need prior to deciding which company to buy from.
Anchorage, AK (PRWEB) May 11, 2013
Home security is a top concern for many Alaska residents, and a home security system has consistently been shown as the best way to prevent a home invasion. Despite the importance of a great home security system, many consumers in Alaska report feeling confused by the purchasing process because of the constantly changing technology and the wide array of services and companies available in the industry. For this reason, SecuritySystemReviews.com has released its newest rankings of the best home security companies in the state of Alaska. The top home security system company was selected based on independent reviews conducted by a team of security professionals from both the website and the state of Alaska.
Each security system company included in the new rankings had to undergo a rigorous review process, conducted in an anonymous, secret shopper format. The review team posed as customers, in order to perform the reviews in a secret shopper format. Reviews were based on an array of predetermined criteria, including technology and equipment, service and installation, customer service and monitoring, contracts, pricing and warranties. The reviews also took into consideration information found on other third party sites such as Angie's List and Yelp. After performing the initial research used in the reviews, the security team then convened to vote on the rankings. In the newest set of rankings for the state of Alaska, the top company received an unprecedented five star rating, meaning it scored well across all areas considered in the review process.
"Our reviews are the most innovative available because of the careful steps we take to ensure that we are gaining the perspective of an actual customer of each company," said a spokesperson for SecuritySystemReviews.com. "We take the review process very seriously, and we have a tried and true technique that is proven to provide great, honest and authentic results for our site visitors. It's something we take with the utmost level of seriousness."
In addition to the overall reviews and rankings for the best companies in Alaska, Security System Reviews also creates very specific sets of rankings, such as the best DIY security system and the best wireless security system. According to the site's spokesperson, this is to keep site visitors ahead of the constantly changing technology in the home security industry.
SecuritySystemReviews.com provides not only rankings and reviews, but also other valuable information, news, tips, security system facts and even coupons and discount codes.
Alaska residents can now access the name of the choice for the best home security system company in the state by visiting SecuritySystemReviews.com. In addition, the names of the companies taking runner-up positions are now available, and the reviews can be viewed by site visitors, as well.