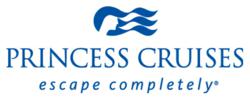 This new capability makes the cruisetour experience even easier for passengers, as they can now reserve all their Alaska tours in one convenient place at the same time.
Santa Clarita, Calif. (Vocus/PRWEB) February 04, 2011
Princess Cruises just made it easier to reserve Alaska land excursions from its wilderness lodges this summer. Passengers can now pre-reserve land tours with a new system similar to that used to reserve shipboard shore excursions. Princess is also offering several new tour options in Alaska for 2011, both from the lodges and cruise ships, including active adventures and special family and connoisseur excursions.
With the new system, cruisetour travelers can now pre-reserve land excursions through Princess' Cruise Personalizer along with their shore excursions from the ships. Previously, land excursions were pre-purchased separately or booked at the lodge, and now the new system enables travelers to pre-reserve all their tours together in one place.
"This new capability makes the cruisetour experience even easier for passengers, as they can now reserve all their Alaska tours in one convenient place at the same time," said Jan Swartz, executive vice president of Princess Cruises. "So now the toughest part of planning excursions will be whether to choose between dog sledding, flight seeing, rafting, or the many other exciting options presented by the local tour operators."
Introduced this year for Princess passengers are new opportunities to try glacier hiking or gold panning, meet sled dogs, or even experience life at 40 degrees below zero. Several new tours have been selected especially for families, including a treasure hunt around the Denali area. These new tours include:
Land Excursions from Princess Wilderness Lodges:
Worthington Glacier Hike -- Copper River Princess Wilderness Lodge
This tour offers travelers an opportunity to hike on the dramatic Worthington Glacier. Hikers don crampons, metal spikes fastened to the sole of a shoe to provide better traction on ice and snow, and then they're off on a hike up the glacier to explore the crevasses and sculptured blue ice. Participants will learn the difference between blue and white ice, listen for the creaking sound of calving, and enjoy a lunch break and hot drink. Travelers will also take in the glacier's intricate ice formations and enjoy expansive views of the Chugach Mountains.
Explore Cooper Landing & Gold Panning Adventure -- Kenai Princess Wilderness Lodge
Passengers can fully explore the Cooper Landing area, known as "the gem of the Kenai Peninsula," with this comprehensive tour. Participants will learn about the area's history and try their own hand at gold panning. Visits include the Cooper Landing Historical Society featuring historic buildings, an actual sled dog kennel housing dogs that run the famous Iditarod race, K'beq Archaeological Site where native people share their culture and traditions, and a local homestead. If the salmon are running in the Kenai River, participants can also watch the action as fishermen "combat fish" trying to land a salmon.
Black Diamond Treasure Hunt -- Denali Princess Wilderness Lodge (Family)
This family-friendly tour offers a geo-caching adventure through rugged backcountry trails on a zippy ATV. Participants set the pace, fast and furious or leisurely and relaxing, as they follow a list of scavenger hunt-style objectives. Kids of all ages will have a blast as they locate "treasures" that epitomize the Alaskan outdoors. Using the provided GPS, participants can unearth a treasure trove of mineral samples, Athabascan Indian artifacts, gold-rush era cabins, spectacular vistas and wildlife. Eventually, everyone finds the final missing piece of the puzzle: a hearty, mouth-watering meal of salmon, chicken, ribs and potato salad along with complimentary wine and beer.
Shore Excursions from the ships:
Potlatch Totem Park, Hatchery, Bird Show & Meal -- Ketchikan (Connoisseur)
This enchanting overview of the sights, sounds and Native culture of Ketchikan offers passengers an intimate look at this part of Alaska. Passengers will enjoy a raptor show at the Deer Mountain Tribal Hatchery & Eagle Center and get a private, up-close showing of two birds of prey. At a visit to Potlatch Park, a recreated 19th-century Native village, travelers can examine beautifully carved totem poles, see how Natives lived in the 1800s, and even check out some antique cars. A delicious gourmet seafood meal rounds out this connoisseur experience.
Gold Panning, Sled Dogs & 40 Degrees Below Zero Experience -- Skagway (Family)
A journey to the Klondike Gold Fields that offers a fun-filled time of gold panning, a sled dog demonstration and a chilly experience to delight the entire family. This kid-friendly tour offers the opportunity to meet and interact with Iditarod sled dogs and their puppies, and then feel the frosty temperatures of an Iditarod race personally in a cold chamber where temperatures drop to 40 degrees below zero. After this chilling experience, families can warm up with a little gold fever and try their luck at panning for gold.
Additional information about Princess Cruises is available through a professional travel agent, by calling 1-800-PRINCESS, or by visiting the company's website at http://www.princess.com .
About Princess Cruises in Alaska:
One of the best-known names in cruising, Princess is a global cruise and tour company operating a fleet of 17 modern ships renowned for their innovative design and wide array of choices in dining, entertainment and amenities, all provided in an environment of exceptional customer service. Princess is a leader in Alaska travel, offering immersive land/sea vacations that feature the state's "must see" attractions, including Glacier Bay National Park and Denali National Park. Princess owns and operates five wilderness lodges nestled in scenic riverside locations throughout the state, as well as a fleet of deluxe motorcoaches and glass-domed Princess railcars -- giving travelers the opportunity to combine cruise, rail and lodge options to see all the best of Alaska. The company is part of Carnival Corporation & plc (NYSE/LSE:CCL; NYSE:CUK).
Princess Cruises is a proud member of World's Leading Cruise Lines. Our exclusive alliance also includes Carnival Cruise Lines, Holland America, Cunard Line, Costa Cruises and Seabourn. Sharing a passion to please each guest and a commitment to quality and value, World's Leading Cruise Lines inspires people to discover their best vacation experience. Together, we offer a variety of exciting and enriching cruise vacations to the world's most desirable destinations. Visit us at http://www.worldsleadingcruiselines.com.
Find us:
Blog: http://www.50EssentialExperiences.com
Facebook: http://www.facebook.com/PrincessCruises
Twitter: http://twitter.com/PrincessCruises
YouTube: http://youtube.com/princesscruises
Flickr: http://www.flickr.com/photos/princesscruises
Newsroom: http://www.princess.com/news
For further information contact:
Karen Candy, kcandy(at)princesscruises(dot)com, 661-753-1540
Julie Benson, jbenson(at)princesscruises(dot)com, 661-753-1530
###