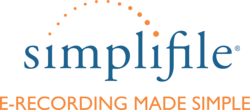 Things are progressing on schedule and we are very happy with the results.
JUNEAU, Alaska (PRWEB) February 19, 2013
Alaska is now accepting documents for e-recording in Haines, Juneau, and Skagway recording districts through Simplifile, the nation's largest e-recording service provider.
With the availability of e-recording, organizations who submit land documents to Alaska's district offices for recording will no longer have to submit documents by mail, runner or courier service.
Through Simplifile's online e-recording service, document submitters can electronically scan, upload, and submit their documents to the recording office quickly and securely. Within minutes, the recorder receives, records, and returns the documents back to the submitter, significantly reducing the recording process time and costs associated with traditional methods.
"Now that Juneau, Haines and Skagway districts are up and operational for e-recording, we are moving on to Sitka, then Ketchikan, Wrangell, and Petersburg, which we hope to have completed in March," said Alaska State Recorder Vicky Backus. "Things are progressing on schedule and we are very happy with the results."
Alaska became the 40th state to adopt e-recording with Anchorage Recording District being the first district to open last August. There are now 11 recording districts that have made Simplifile's e-recording service available to document submitters, covering approximately 40 percent of the state's population.
"We've been working with Alaska for about seven years now," said Josh Holmes, Simplifile's Western states sales director. "I'm grateful to help get them up and running with e-recording and it's exciting to see the progress and benefits that have come to fruition."
The three new recording districts announced today cover areas including Haines Borough, Hoonah-Angoon Census Area, Juneau City and Borough, and Skagway Municipality.
Simplifile provides 24/7 support and training for all e-recording customers. To begin submitting documents for e-recording in Alaska, call Simplifile at 800-460-5657 or visit Simplifile.com for more information.
About Simplifile
Simplifile is the nation's largest and fastest-growing e-recording service, supporting thousands of e-recording customers including title companies, banks, attorneys, lien filers, and other organizations that create and submit documents to more than 825 local, state, and federal government jurisdictions nationwide. Simplifile's electronic document services save time and the expense associated with traditional document submission methods. Simplifile is focused on building the industry's largest and easiest-to-use e-recording service for organizations of all shapes and sizes. More information about Simplifile may be found at simplifile.com or by calling 800-460-5657.
"Simplifile" is a registered service mark of Simplifile, LC.
# # #