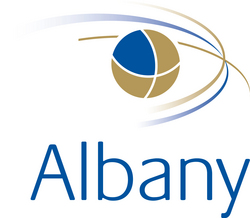 Rolling out a successful independent contractor compliance program
Mountain View, Calif. (Vocus) May 20, 2010
Contingent workforce professionals from across the globe gathered at this year's CWS Risk Forum to seek solutions to one of the most complex problems facing procurement and HR professionals today, the risks associated with engaging contingent labor.
The conference, co-sponsored by Albany, is the only one of its kind that serves as a forum for sophisticated buyers and suppliers of contingent labor who must know best practices for managing contingent workforce related risks including Independent Contractor Compliance, Co-employment, Intellectual Property Protection, Worker Misclassification, Wage and Hour Compliance Risks, SOW spend, global risks, and pending changes in legislation.
During the two-day conference, attendees were able to choose from sessions covering a variety of issues including healthcare reform and discussions on "hot cases" and pending legislation
Albany's VP of Compliance and Client Services, Sue Ortiz, joined other subject matter experts on a moderated panel titled "Surviving an Independent Contractor Audit". Other speakers on the panel were Laura Schuchardt of Autodesk, Gregory Homer of Drinker Biddle & Reath and Ley Mills of the Internal Revenue Service (IRS).
The panel was well received in light of the IRS recent announcement of plans to hire hundreds of additional auditors to conduct 6,000 random audits of business, with a focus on contractor misclassification.
Jason Posel, Albany's SVP of Sales and Marketing, facilitated one of the roundtable discussions on "Rolling out a successful independent contractor compliance program". "It is becoming increasingly clear that companies engaging temporary labor will become the IRS's new target to fill the $350 billion tax gap," said Posel. "Additionally the Obama administration has taken bold action in elevating the issue of independent contractor misclassification, and the forum highlighted that companies can no longer afford to ignore the risks associated with using contract labor."
The event also saw enormous interest in Albany's ICQ 2.0 program which protects its clients from unintentionally violating federal and state-specific 1099 regulations. ICQ 2.0 is Albany's proven online tool which synthesizes IRS and state law into a consistent, repeatable and documented process for contractor compliance.
About Albany:
Albany is a leading HRO with a focus on the contingent labor market. With 17 years of experience our contractor management and payroll programs include: Employer of Record (Albany hires your contractors as our own W-2 employees); Agent of Record services (billing and payment consolidation for Independent Contractors); Direct Source (leveraging your brand to drive internal recruitment); and Independent Contractor compliance solutions. With Albany, companies can efficiently and cost-effectively engage, retain and manage the talent they need, while mitigating the risks associated with contingent workers.
###