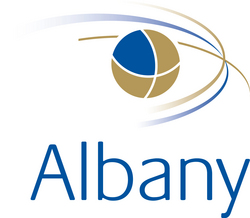 The current management team has been in place for between 9 and 17 years
Mountain View, CA (Vocus) May 11, 2010
Albany Services, Inc. is delighted to announce a management buyout from its former parent company. The acquisition includes all current US operations and staff, as well as those in Canada, Mexico and Puerto Rico. The US operation was originally founded in 1992, since when it has continually proven itself to be a pioneer and leader in contingent workforce management and compliance solutions.
Company president Renee Fink commented that "Albany Services is well positioned to prosper in this environment. We have a long history of successfully providing contingent workforce management programs, a solid base of clients, established relationships with key partners and a well seasoned and knowledgeable management team. We also intend to become a certified woman owned business, which may give some additional benefit to our clients."
"The current management team has been in place for between 9 and 17 years," added Jason Posel, senior vice president. "We believe that becoming an employee owned business will give us the flexibility, independence and focus to further develop our programs and reinforce our commitment to the highest levels of customer service."
About Albany
Albany is a leading HRO with a focus on the contingent labor market. With 17 years of experience our contractor management and payroll programs include: Employer of Record (Albany hires your contractors as our own W-2 employees); Agent of Record services (billing and payment consolidation for sub-vendors and Independent Contractors); and Independent Contractor compliance solutions. With Albany, companies can efficiently and cost-effectively engage, retain and manage the talent they need, while mitigating the risks associated with contingent workers.
###