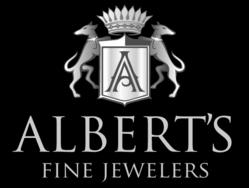 (PRWEB) February 29, 2012
In January of 2012 Albert's Fine Jewelers, a prominent Miami jeweler, participated in the Jewelers of America Case Awards competition. This competition was open to all Jewelers of America stores and allowed each jeweler to showcase their talent and creativity. Jewelers of America explain the Case Awards by stating: "A truly beautiful piece of jewelry combines nature's most splendid handiwork with the vision and artistic creativity of the designer and the skill and execution of the fabricating jeweler. Jewelers of America's national retailer design competition – The CASE Awards – honors members who create pieces with the highest levels of artistry, creativity and excellence in quality and style." Albert committed himself to uphold the criteria of the competition with utmost precision. In mid-February of 2012 the results of the Case Awards Competition were announced after the pieces were showcased in New York City for the Jewelers of America Winter Show from January 22-24, 2012. Miami jeweler, Albert's Fine Jewelers received Second Place in the 'Women's Jewelry Over $5,000 – retail' category and the coveted Buyer's Choice award.
For the Jewelers of America competition, Albert and his top designer, Frank Caballero, created a stunning 15.01carat Tanzanite set in 18-karat white gold with yellow gold split prongs. This ring features Caballero's signature braid design down the basket of the ring. The Tanzanite gemstone is accented with 1.18 carats of diamonds. The outcome of this competition has gained Albert, the prominent Miami jeweler, national recognition for his expert craftsmanship and will undoubtedly grow his clientele.
To see more of Albert's breathtaking unique creations and to see his winning piece visit: http://www.albertsfinejewelers.com
http://www.jewelers.org/retail/r_marketing/r_designcompetition/winnersgallery/
To visit Albert's Fine Jewelers store location visit:
Albert's Fine Jewelers
36 NE 1st Street Seybold Building, Suite 108
Miami, FL 33132
(305) 379-2000
About Albert's Fine Jewelers- Albert's Fine Jewelers is the premiere location for diamond engagement rings, high fashion jewelry, special order watches, and custom made jewelry designs in the Miami, FL area. Albert's Fine Jewelers is located in the Seybold Building in Downtown Miami on the first floor.
####