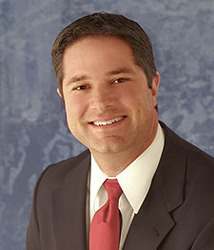 Buyers and sellers can contact us when THEY are ready...
Albuquerque, NM (PRWEB) December 30, 2009
Kirtland Air Force Base brings in the techno-folks, with its 23,000 jobs in munitions maintenance, training and nuclear weaponry. Sandia Laboratories adds to the numerous high-paying jobs that helped to put Albuquerque in the number 2 place for Kiplingers Top 10 Cities for 2009. Albuquerque's unique art and cultural activities helps to attract those who want to live in a nature-friendly town and still have all the big-city attractions.
Tim Fish and his father Dennis are Albuquerque Realtors® who help those who come to the area looking for the good life. Their company, The Albuquerque Real Estate Group, promises to provide the resources to help the prospective home buyer look through the available housing options from their computers and at their convenience. A new website packed with information about the area and neighborhoods should go a long way towards teaching newcomers about Albuquerque real estate and the city's lifestyle.
While most real estate websites insist on making visitors register their personal information just to search the Albuquerque MLS, Tim decided this was rather invasive and just unnecessary.
"Buyers and sellers can contact us when they are ready", says Tim. "We don't feel like we should pressure a client to use our services. We want them to choose us because they have seen who we are and the services we offer - not because they can't look at available homes any other way."
Visitors can, however, choose to sign up with the website's email service that sends them new listings every day, which can help if they are looking for time sensitive information like Albuquerque foreclosures and short-sales that are snapped up quickly and depend on fast action.
The new Albuquerque Real Estate Blog (an online newsletter for area news and homeowner's information) will also keep buyers and locals informed about the housing market and city news and attractions. Full of photos and video links, they hope to have one of the best area websites available, and keep readers coming back for more.
Tim and Dennis invite users to visit the website or blog, and search for homes, property, or condos in Albuquerque, and let Tim's experience and training help to find the very best price possible. Sellers will find every tool available to promote and market their Albuquerque property as well.
Tim Fish can be contacted using the information below:
The Albuquerque Real Estate Group
Tim Fish
8200 Carmel NE
Albuquerque, NM 87122
(505) 292-8900 office
(505) 385-9303 cell
http://www.TheAlbuquerqueRealEstateGroup.com
###