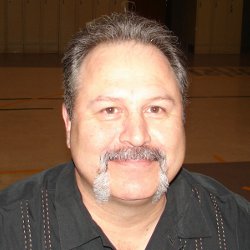 Dallas, Texas (PRWEB) December 07, 2011
Alcatex, Inc. Data Center Design and Build has been selected to participate in the educational sessions at the Data Center World conference in Las Vegas, which will be held March 18-22, 2012.
Carlton Griffis, Vice President, will speak during the Data Center conference sessions. Mr. Griffis' presentation, called "Conceive - Cost - Construct - Consolidate: The 4 C's to your 'Diamond' Level Data Center," will highlight successful case studies that drive progress, consensus and efficiency.
Alcatex's presentation will outline the full life cycle of a Data Center design and build. It will include information on aspects of the process like budgeting and financial considerations of a project. The presentation will provide an opportunity for those considering building their own data center to learn more about the process.
During Carlton's presentation, he will use real-life, abstracted examples to illustrate the opportunities and obstacles often faced by those in large Corporations who oversee Data Center decisions. Issues like obtaining funding and selecting, designing, building, migrating and managing the Data Center will be addressed.
Carlton is an experienced professional who has been in the electrical industry for more than 30 years. Specializing in the areas of Data Centers, computer rooms, call center power solutions and design and engineering of mission critical sites and their electrical backbone, Griffis is an ideal candidate to present at Data Center World.
Carlton helped found Alcatex in 1995 and continues to be heavily involved in the day-to-day operations and the long-term vision of the Company. In fact, Griffis keeps a blog on alcatexdatacenterdesign.com which includes information on industry news and company updates.
The Data Center World conference will be held at the Mirage Hotel and Event Center in Las Vegas on March 18-22, 2012. This prestigious trade show is one of the 50 fastest growing in the United States. Data Center World is an educational conference that hosts topics of interest to Data Center and facilities managers.
Alcatex specializes in the design and building of Data Centers. The organization provides customers with cutting-edge technology to help them be successful. With the ability to both redesign an existing facility and design a customized one, Alcatex has the resources to help its clients build a Data Center that will meet their needs.
For more information on Alcatex and its services, please visit http://alcatexdatacenterdesign.com.
# # #