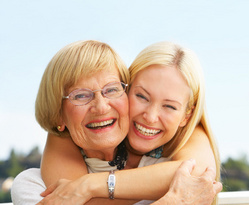 As a result, they end up making uninformed choices and not getting the best help available or worse yet, not getting any help at all
(PRWeb UK) February 4, 2010
Drug rehabilitation clinics and various alcohol treatments, can help in curing alcohol and drug addiction. But there are various misconceptions regarding drug addiction recovery programs. Panacea UK now have nine new assessment clinics across the UK Dedicated to explain the difference between various options and help find the option that is best for those suffering from addiction. There are hundreds of different treatment programmes across the UK that may or may not include initial detox. The vast majority of sufferers are unfamiliar with chemical dependency, drug addiction and/or alcoholism.
James Fox an addictions counsellor working for the Panacea UK group Say's, "The total effects of drug and alcohol addiction on the human body are disastrous. Addiction to drugs like methamphetamines, heroin, marijuana, cocaine, ketamine and other prescription and non-prescription drugs can lead to serious depression and social awkwardness. It can have a devastating effect on family and friends". James Dedicated to addiction through his own experience through alcoholism, goes further to say, "It doesn't have to be the way it's always been".
Addiction to substances are known to damage the liver, heart, nervous system and brain. It also causes problems in the stomach, high blood pressure, sexual problems and might lead to cancer. Alcohol and drug abuse can also lead to disastrous accidents, violence and social isolation. Alcohol and drug abuse during pregnancy can increase the risk of infant mortality and cause birth defects.
Various drug and alcohol rehabilitation clinics offer programmes which can help in curing alcohol and drug addiction. Those programmes are undertaken over a period of 28 days to 90 days and rehab clinics have high success rates. But there are many misconceptions regarding drug rehab addiction recovery programs.
Christopher Knight, operator for Panacea UK says " It''s important to get the right placement for drug and alcohol issues" and goes on to say " Addiction rehabilitation clinics will help the addict to recover, with free assessments available across the UK, we can give the client all the facts, options and impartial advice to make an informed choice. Rehab and private treatment clinics are effective ways of learning how to stop abusing drugs and alcohol ".
Therapy sessions are an important factor to the programme of recovery. They provide ongoing support to the patient physically and psychologically. The drug rehabilitation clinics can help the patient lead a normal life again. Alcohol rehab programs may include residential, inpatient, outpatient, and/or short-stay options. Inpatient services are provided by private hospitals and clinics, while residential drug addiction recovery programs are provided by many drug rehab clinics.
Panacea Healthcare is one of the UK's leading providers to residential drug rehab clinics and alcohol rehab. They can dismantle all the myths about drug addiction recovery. There are clinics located all over the UK in areas such as London, Bedfordshire, Dorset, Surrey, Kent, Hampshire, Cheshire, Birmingham, Manchester and Belfast. There also have free assessment clinics in Scotland and Cardiff in Wales. These clinics are specially designed for clients of all backgrounds and all walks of life. Depending on their needs, patients can stay anywhere from 10 day detox to 90 day programs. The clinics offer drug rehabilitation program and medical detox that includes therapy, exercise, nutrition, lectures and off-site recreation. For Panacea Healthcare, drug and alcohol addiction recovery is about helping patients reach their goals. The clients are encouraged to participate in the continuing care program after they leave, as a way of continuing treatment, staying in touch with staff and renewing a commitment to long-term sobriety. Log on to http://www.RehabClinic.Org.uk for more information on various rehab clinics programs and how they can be of help to you or a loved one.
Panacea UK and its counsellors provide practical help in dealing with all kinds of addiction through its freephone numbers 0800 118 2892 and web sites, including http://www.Serenity.org.uk. The organisation has access to specialist clinics throughout the UK and worldwide.
Contacts:
Chris Knight, Panacea UK
0845 625 0545
###