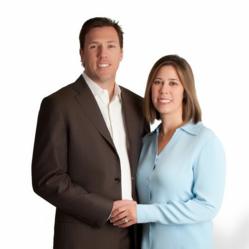 Parties will happen, and the more education we can provide to students about the dangers of drinking, especially binge drinking, hopefully they'll make better choices when they are at parties with alcohol. ~ Lisa Lannon, Journey Healing Centers Co-Founder
Scottsdale, Arizona (PRWEB) May 23, 2013
With a record 21.6 million college students (National Center for Education Statistics) currently attending graduation parties and preparing for summer break, it's even more important for parents to have open conversations with their children about substance abuse. The addiction experts at Journey Healing Centers(private drug and alcohol treatment centers) are recommending parents take 5 actions and have these tough talks about alcohol abuse now versus later, when it may become a problem.
With the shocking news of an Arizona State University student left at a hospital after drinking 20 shots of tequila last week by friends with only a post-it note, parents cannot wait to educate their children on how to drink responsibly, or not at all. Story: ASU Student Left at Hospital with Post-it-Note (KPHO.)
Journey Healing Centers Co-Founder Lisa Lannon shared, "It's important to have these open conversations. It is a period in their lives where they are still figuring out who they are and may be easily influenced. Parties will happen, and the more education we can provide to students about the dangers of drinking, especially binge drinking and drinking and driving, hopefully they'll make better choices when they are at parties with alcohol."
"Each year, nearly 10,000 people die in alcohol-related traffic accidents and 170,000 are injured, according to the NTSB – and graduation times can be very dangerous on the roads. While 10k is a big improvement from the 20k who died in alcohol-related accidents 30 years ago, it remains a consistent threat to public safety," reported nbc.com
Many parents don't know how or when to talk to their children about the dangers of drinking. Kids start learning about drinking at an early age thru commercials, billboards, sports events and family gatherings, which gives parents an opportunity to discuss the dangers of drinking at an early age. Alcohol abuse impacts the whole family, and everyone needs to take action to help loved ones who are feeling peer pressures to get smashed and experiment with drugs.
The licensed doctors and therapists at Journey Healing Centers recommend parents take these 5 actions to address substance abuse temptations with young adults before it's too late. These actions can work for anyone who may have a problem, or is just starting out.
1. Have an open conversation – Because most college students will not talk with friends about addiction, families need to have open conversations about drug and alcohol dangers. It's too easy to get caught up in the party atmosphere and not realize how quickly someone can lose control. Talk about ways to reduce stress and peer pressure, and explain that having a drink is not an effective method to calm down to relieve stress.
2. Reduce Alcohol Supplies – Families can limit the amount of alcohol in their home as a first step. While cutting back won't stop alcoholics from bringing their own stash or running out for more, less alcohol in the home can be one way to discourage drinking disasters. While gatherings and summer BBQ's are fun and often revolve around drinking, young adults are impressionable and will imitate what is witnessed. There are many parties that are fun and no one gets hurt, but limiting supplies decreases the chances of someone getting out of control or drinking too much.
3. Avoid Energy Drinks with Alcohol - When energy drinks are mixed with alcohol, it can result in serious health risks. Raise concerns over students being hospitalized after drinking these combinations, resulting in alcohol poisoning, cardiac arrest, and loss of life. As one of the crazes over the last few years, kids don't realize the dangers of mixing these two liquids together.
4. Set Boundaries – Boundaries are very important if someone is not willing or able to manage drinking responsibility. Journey Healing Centers Co-Founder Lisa Lannon urges parents to be proactive, "Students just graduating or still in school may deserve drinking boundaries when around family members, so they realize the consequences of going to far. Boundaries might include talking about a 2-drink limit or not giving them money if you suspect they are using it for alcohol. While parents can't always control what they do outside of the home, setting some boundaries may assist them before it's to late. Other boundaries might include cutting off funds to stop supporting a bad habit, not allowing alcohol in the home or even giving an ultimatum if you suspect they already have a problem."
5. Consider an Intervention – If a family member's drinking and/or drug abuse gets out of control, consider doing an Intervention with goodwill intentions to save lives. Pull the person aside, and speak one-on-one at a mutually sober moment to minimize embarrassment and defensiveness. Give compliments and discuss treatment options in a loving way.
While changing laws to lower the blood-alcohol thresholds for drivers from 0.08 to 0.05 (NTSB recommendation to all 50 states as of 5-14-2013) is a great step, having family conversations about alcohol abuse now can make a much bigger difference.
Media Contact
Liz Brown, 1-310-987-7207
About
Journey Healing Centers are private drug and alcohol treatment centers in Arizona and Utah. The licensed doctors and therapists have assisted thousands of individuals recover from addiction with dignity and respect while reuniting families back together again. JHC has a 95% completion success rate (industry average is 48% according to SAMSHA, Substance Abuse and Mental Health Association) and holds the highest level of global accreditation. JHC provides Residential Programs, Outpatient Facilities, Day Treatment, Sober Living Homes, Family Programming, Free Aftercare for Life and a Sobriety for Life Program. The company has been featured on MTV's Gone Too Far, USA Today, Psychology Today, People Magazine, NPR and many other media. For questions about drug or alcohol addiction, call Journey Healing Centers' 24-Hour Hotline: 1-866-774-5119, or visit http://journeycenters.com