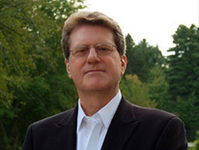 There is a real need for answers when it comes to the disease of alcoholism and my new forum is a way for those who are suffering to seek guidance and assistance. Confidentiality is important to my patients and those same principles will be applied to the Alcohol Freedom Forum
Framingham MA, (PRWEB) June 11, 2008
Renowned Alcohol Treatment Specialist Doctor Michael Pearlman is pleased to announce the launch of his alcoholism recovery support forum known as The Alcohol Freedom Forum. It was created as a necessary enhancement to his new website http://www.freedomfromalcohol.com. Doctor Pearlman has successfully treated hundreds of patients over the years helping them take back their lives from alcohol. Now his hope is to reach more people suffering from alcohol abuse and offer professional advice and encouragement. Alcohol Freedom Forum visitors can ask Doctor Pearlman the hard questions about alcoholism and receive a prompt and detailed response.
Many forums online today are peer to peer oriented and discussions, though active, rarely offer anything more than opinions and support from like minded individuals. Dr. Pearlman intends to spend as much of his time as possible scouring the discussion groups searching for those posts he deems the most in need and offer his best advice and comments as they pertain to alcoholism, treatment and recovery.
"The Internet is a great way to seek and to offer support and opinions in an anonymous fashion," says Pearlman. "There is a real need for answers when it comes to the disease of alcoholism and my new forum is a way for those who are suffering to seek guidance and assistance. Confidentiality is important to my patients and those same principles will be applied to the Alcohol Freedom Forum"
Doctor Michael Pearlman, Founder of Pearlman Therapeutics LLC. and The FreedomFromAlcohol Method has been a practicing Psychiatrist for more than 35 years. He has specialized in the treatment of alcohol addiction and personal mastery coaching since completing training at Harvard University's McLean Hospital. Pearlman served more than 15 years as a Harvard Medical School Faculty member; he has also served as Medical Director of Addiction Programs at Arbour Hospital in Boston. He is eminently qualified to serve his patients as an Alcoholism Treatment Professional.
The Alcohol Freedom Forum has numerous discussion groups such as "Ask Doctor Pearlman" or "Tips and Tricks to Avoid Alcohol". "Life Stressors" discusses the triggers that make you drink and "OTC Medications" where over the counter medications are discussed that have proven effective in combating alcoholism. Forum membership is growing and already there are interesting discussion threads developing.
Doctor Pearlman stated that "Alcoholism and problem drinking are not subjects that are easy for people to broach. Someone may not realize a problem exists until they identify with an online post they've read or taken part in a discussion thread with a recovering alcoholic in the forum. Their life may appear normal until they discuss it with someone who's experienced alcoholism."
Having access to an expert in alcohol treatment and recovery is what this forum is all about. Difficult questions getting asked and answered in an anonymous forum is the Internet being used to its highest and best use. If you're concerned you may have a developing problem with alcohol you are encouraged to visit: freedomfromalcohol.com/forum for answers. Doctor Michael Pearlman also has an informative Alcohol Freedom Blog located at freedomfromalcohol.com/blog where you can read about topics related to problem drinking, alcohol addiction, treatment and recovery.
Feel free to download further information about the The FreedomFromAlcohol Method of alcohol recovery.
Pearlman Therapeutics LLC
Michael Pearlman, M.D.,
Medical Director
256 Salem End Road
Framingham, MA 01701-5565
Call Toll Free: 1-(866)-285-3400
Email: drpearlman(at)freedomfromalcohol.com
Visit Forum: http://www.freedomfromalcohol.com/forum
Visit website: http://www.FreedomFromAlcohol.com
###