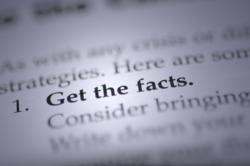 The addiction treatment industry is the only industry where the solution for treatment's lack of success is more of the exact same treatment.
Amsterdam, NY (PRWEB) December 06, 2012
In a recent blog post, Acadia Healthcare Company paid $90 million for Timberline Knolls an inpatient treatment program in Chicago whose profit margins were "through the roof." The report notes that the addiction treatment industry is not only financially stable but a great investment. St Jude Retreats findings have concluded that individuals do not need treatment to overcome substance use as the non-treatment program has helped 62% of program graduates to stop or moderate their use and improve their overall quality of life. Findings additionally concluded individuals had a better chance of overcoming substance use problems if they had never been treated in their first place.
Foundations Recovery CEO Michael Cartwright believes addiction treatment is a good investment because "3.5 million people a year go to treatment, there have been no rate decreases and the average length of stay is consistent." However according to St Jude's sending someone to treatment is less successful than if they remain untreated.
"Teaching people they are suffering from a progressive, incurable disease is counterproductive to their success, but it ensures a steady stream of repeat customers. When someone relapses they are told they need more extensive treatment. It's peculiar because this is the only industry where the solution for treatment's lack of success is more of the exact same treatment," states Michelle Dunbar, Executive Director of St Jude Retreats.
According to Stanton Peele, In Addiction Proof Your Child, "It is startling to learn that the large majority of alcoholics are never treated and that the large majority of these recover anyhow."
Results from the 2011 National Survey on Drug Use and Health Summary of National Findings completed by SAMSHA revealed that illicit drug use by teens and adults significantly decreases as a function of age. The report shows Figure 2.5 in 2011 for those in the survey age 18-20 23.8% of individuals had used illicit drugs in the past month, whereas the age group 35-39 results in 8.2% of use. This study supports the conclusion that people naturally mature out of substance use as they advance in age, making alcohol or drug use a temporary stage of behavior.
Dunbar adds, "Drug treatment is a multibillion dollar business throughout the country. Keeping addiction a disease ensures millions in state and federal tax dollars as well as insurance dollars keep flowing into drug treatment programs, even when research has shown these programs lower an individual's chances of overcoming their drug or alcohol problem."
The St Jude Retreats is a non-disease, non-treatment based drug and alcohol program implementing proprietary methodology called Cognitive Behavioral EducationSM (CBE). The program is the only effective alternative to alcohol rehab and drug treatment centers and is currently 85% more effective than treatment. The program is endorsed by internationally acclaimed professionals and addiction research authors such as Prof. Emeritus David Hanson, PhD; Prof. David Rudy, PhD; Dr. Joy Browne and the late Joseph Vacca, PhD, among others.