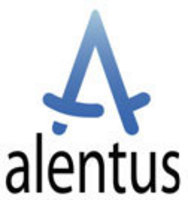 We continue to believe that Alentus has a tremendous future ahead, and this change in reporting status will help us disseminate our financial performance and growth opportunities to a wider audience
Aliso Viejo, CA (PRWEB) March 5, 2009
Alentus Corporation (Pink Sheets:ALNS) today announced that it intends to file an S-1 Registration Statement with the Securities and Exchange Commission, in order to qualify as a fully reporting company pursuant to Section 15(d) of the Securities Exchange Act of 1934. Management is currently concluding the audit of its 2008 financial performance and expects to file this document within 30 days.
Since inception, Alentus has maintained a strong commitment to full disclosure and market transparency and has qualified for the "Transparent" category of the Pink Sheets Market Tier. During the SEC registration process, Alentus will continue to disclose all material events and its quarterly and annual financial information at http://www.pinksheets.com/pink/quote/quote.jsp?symbol=ALNS .
"We are pleased to announce that we will soon be submitting Registration documents to the SEC that, when effective, will enable Alentus to become a fully reporting company. During this process, Alentus remains committed to reporting all material events and financial performance on the Pink Sheets website," stated William King, CEO of Alentus Corporation.
"We continue to believe that Alentus has a tremendous future ahead, and this change in reporting status will help us disseminate our financial performance and growth opportunities to a wider audience," Mr. King added.
Additional information on the Pink Sheets OTC Disclosure and News Service and more details on the requirements for Current Information status can be found at http://www.pinksheets.com/pink/otcguide/categories.jsp .
About Alentus Corporation
Alentus Corporation is based in Aliso Viejo, California, with Data Center and Network Operations Center facilities in Edmonton, Alberta, Canada, Columbus and Austin in the United States and in London, United Kingdom. The company provides Microsoft Windows ASP.NET hosting, RedHat Linux website hosting, SharePoint hosting, SQL and mySQL database hosting, Microsoft Exchange Hosting, Virtual Private Servers (VPS), and Dedicated server solutions to thousands of small- to medium-sized companies and customized solutions to larger organizations including many Fortune 500 clients. Alentus is a Microsoft Gold Certified Partner, RedHat Ready Hosting Partner, and MySQL Enterprise Ready Partner.
Forward-looking statements:
The statements made in this press release, which are not historical facts, may contain certain forward-looking statements concerning potential developments affecting the business, prospects, financial condition and other aspects of the company to which this release pertains. The actual results of the specific items described in this release, and the company's operations generally, may differ materially from what is projected in such forward-looking statements. Although such statements are based upon the best judgments of management of the company as of the date of this release, significant deviations in magnitude, timing and other factors may result from business risks and uncertainties including, without limitation, the company's dependence on third parties, general market and economic conditions, technical factors, the availability of outside capital, receipt of revenues and other factors, many of which are beyond the control of the company. The company disclaims any obligation to update information contained in any forward-looking statement.
# # #