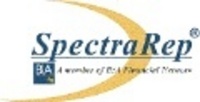 When completed, this system will provide an extensive and effective state network for the dissemination of digital CAP-based public alert and warnings direct to radio, television and cable sites across Missouri
CHANTILLY, Va. (PRWEB) May 6, 2008
SpectraRep will provide an advanced, digital upgrade to Missouri's Emergency Alert System (EAS) and the Alert Missouri program. The new system will provide enhanced security, improved warning system coordination, and simplified operational procedures without disrupting existing EAS facilities or programs. Missouri's AlertManager system will support Homeland Security Alerts, All Hazards Alerts, and AMBER Alerts, intended to generate a timely notice to the public when a child is abducted.
"Missouri started looking at expanding our emergency notification capabilities in light of certain limitations in the current method of distributing AMBER alerts around the state," noted Don Hicks, President of the Missouri Association of Broadcasters. "We are looking forward to using this technology to provide more reliable and multiple ways of reaching the community with critical alerts and warning."
The heart of Missouri's next-generation emergency alert system (EAS) system will be the AlertManager Alert Server Core(TM) and Command Center(TM) interface that will allow authorities to enable complete and effective EAS messages, along with audio and other multimedia (such as video, maps, digital photos, documents, etc.). The AlertManager deployment will connect 56 broadcast locations to the Missouri State Highway Patrol as the AMBER Alert origination point.
"When completed, this system will provide an extensive and effective state network for the dissemination of digital CAP-based public alert and warnings direct to radio, television and cable sites across Missouri," said Edward Czarnecki, Senior Vice President with SpectraRep. "The feature-rich capabilities of AlertManager will provide Missouri with a truly next-generation emergency alert system."
AlertManager is a patent-pending all-hazards emergency notification capability based on the latest version of the Common Alerting Protocol (CAP). The system is built as a network centric capability for government agencies, and provides secure multipath transmission via satellite, DTV data broadcast, and VPN networks. For broadcast emergency alert system (EAS) at television stations and cable head-ends, the system allows officials to generate text-crawls and audio broadcasts of messages in real-time to warn the general public. The system also provides a foundation for interoperability with other alerting systems, enabling authorities to deliver complete, consistent and coordinated warning messages to the public.
About SpectraRep
SpectraRep(R) is a leading provider of emergency management and first responder data solutions over satellite, digital television and the Internet networks. SpectraRep is working with broadcasters around the country to deploy wireless datacast broadband services and applications for all-hazards emergency notification, emergency management, first responder and education applications. In addition to its work in public safety and homeland security, SpectraRep provides a range of services for distance education, digital signage and content delivery. SpectraRep is a subsidiary of BIA Financial Network (BIAfn), a premier financial and strategic advisory services firm that has served the media and communications industries for more than two decades. For more information about SpectraRep, visit http://www.spectrarep.com.
Release Summary:
SpectraRep awarded advanced emergency alert system (EAS) project by State of Missouri to provide public alert and warning capabilities for managing and issuing AMBER Alerts, Homeland Security, and All Hazards warnings.
KEYWORDS: amber alert, cap system, common alerting protocol, deas, digital emergency alert system, eas, emergency alert system, emergency management, first responders, public warning