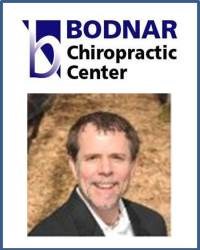 I'm happy to be working with Dr. Bodnar and his team to improve the health and wellness of the Alexandria community.
Alexandria, VA (PRWEB) June 20, 2013
Acupuncturist Robert Hoffman, L.Ac., Dipl. OM has recently joined chiropractor Brian Bodnar and the team at Bodnar Chiropractic Center in Alexandria, VA and will offer patients a broad range of eastern therapies. Robert Hoffman is an N.C.C.A.O.M. certified Acupuncture Physician and brings a unique combination of training and experience to his new role at the clinic, with expertise in acupuncture, herbal medicine, Tui Na therapeutic massage, cupping, moxibustion, Tai Chi-Chuan and Qigong. "I'm happy to be working with Dr. Bodnar and his team to improve the health and wellness of the Alexandria community. Utilizing my 18 years of clinic experience in oriental medicine, patients have been gaining positive results with acupuncture and oriental medicine therapies such as the "cupping" procedure, which we use to reduce pain and inflammation."
Asked about the new addition, Dr. Bodnar is enthusiastic about what it means for the Center's direction and the breadth of treatment options available to patients. "We are pleased to continue offering the highest quality acupuncture services, just as we have done over the last 10 years. Robert is an exceptional acupuncturist and we are excited to add him to our team!"
For his part, Hoffman believes the therapies he offers are a great fit for the Center and for the community as a whole. "Alexandria, Virginia is situated just outside the Washington D.C. beltway. This is a fast-paced, stress-filled environment. We all experience the elevated stress associated with working and living here. My goal is to support the wellness of each patient. Together with the quality care Dr. Bodnar and his team provide, I am able to help reduce the stress response symptoms our patients are experiencing. This typically means better sleep, more energy and less fatigue."
Hoffman combines acupuncture, herbal medicine and meditation techniques to treat a variety of ailments, including headaches and migraines, low back pain and sciatica, fibromyalgia and osteoarthritis as well as symptoms related to anxiety, stress, addiction and allergies. Each of these therapies offers a safe and effective approach to treatment that is both surgery-free and drug-free.
You can learn more about Robert Hoffman and by visiting either the Bodnar Chiropractic Center website or the Alexandria Acupuncture Center website.
About Bodnar Chiropractic Center
Dr. Brian Bodnar founded the Bodnar Chiropractic Center to bring together top specialists from across different practice areas with the idea that a holistic approach and coordinated care would lead to the best possible outcomes for patients. In addition to chiropractic care, the Center offers massage therapy, physical therapy, reflexology, acupuncture, herbal medicine and nutritional counseling as well as structured exercise and stretching programs.
Bodnar Chiropractic Center
6969 Richmond Highway
Alexandria, VA 22306
(703) 721-0500
http://chiropractor-alexandria.com
Follow Bodnar Chiropractic Center on Facebook.