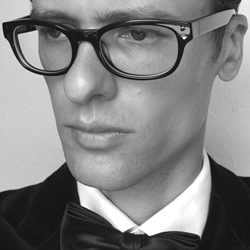 The motives behind existentialism mathematics were to create something with the power of mathematical thought and a free form of art's creativity
New York, NY (PRWEB) June 30, 2010
In his latest papers Lithuanian mathematician at Vilnius University Algirdas Javtokas puts mathematical truths into question by discovering existentialism mathematics. Dr. Javtokas defines existentialism mathematics as the study of the quantity, structure, space, and change through the individual person and their emotions, actions, responsibilities, and thoughts.
According to Algirdas Javtokas in existentialism mathematics individual process of perception matters more than the mathematical model and truths inside the model. Existentialism mathematicians are no longer concerned with particular problems related to numbers, logic, space or transformations. Instead they think beyond the limits of those traditional topics, and then work out their individual concept or idea of quantity, structure, space, and change in whatever materials and whatever form is appropriate.
The idea of existentialism mathematics came to Algirdas Javtokas in 2010 during his taught course "Informatics for Artists" at Vilnius Academy of Arts. "The motives behind existentialism mathematics were to create something with the power of mathematical thought and a free form of art's creativity," explains Algirdas Javtokas.
In general for existentialism mathematics has a trend to provoke strong and even extreme reactions in its audiences. After all, whilst some people find existentialism mathematics refreshing and the only kind of mathematics that is relevant to today's world, many others consider it skill-less, shocking, downright bad, or, and most importantly, not mathematics at all.
The most fundamental feature of existentialism mathematics is the way in which it proclaims itself to be mathematics of the individual logics rather than the absolute logics: it rejects traditional mathematics because it locates the mathematical thought at the level of senses rather than that of statements.
Algirdas Javtokas says: "Existentialism mathematics serves a pushing of the boundaries of what is accepted as the norm or the status quo in the mathematical realm."
Algirdas Javtokas was born May 9, 1979, in Siauliai in Lithuania to a family of a doctor and an engineer. Algirdas Javtokas received a Master of Science in Mathematics from the Vilnius University, and then earned a Ph.D. in number theory from the same university. Now Algirdas Javtokas holds a position at Vilnius University and teaches classes on the number theory, statistics, algebra, financial mathematics and informatics.