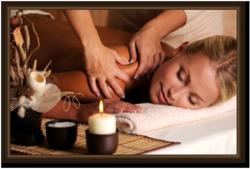 We spend the time and effort to make your stay at Sonoma Coast as rejuvenating as possible.
Bodega, CA (PRWEB) March 10, 2012
What could be better than getting away from it all for two nights of relaxation and pampering in California's incomparable wine country?
Sonoma Coast Villa and Spa, an all-inclusive resort in the Bay Area, is offering a romantic two-day spa and dinner package for couples looking to unwind in elegant, yet comfortably casual tranquility. Guests of this Mediterranean-inspired estate can find all the necessities for a stress-free vacation. This special getaway comes complete with two nights in a Deluxe Villa room, two full-body massages, and one three-course dinner for two with a bottle of Sonoma Coast wine.
"Whether you're celebrating a special occasion, want to spend some romantic time together, or just need a couple of days to unwind, we spend the time and effort to make your stay at Sonoma Coast as rejuvenating as possible," said Johannes Zachbauer, proprietor/chef of Sonoma Coast Villa and Spa. "This special package includes everything you need to relax with the one you love."
The Sonoma Coast Villa and Spa two-day package defines leisure. The Villa room itself features a California King bed, double-size jetted tub, wood-burning fireplace, and private courtyard patio. And the vacation extends far beyond the bedroom. Skilled massage therapists will soothe the stress away during the included 75-minute full-body massages in the Courtyard Spa. A three-course dinner of organically grown wine-country cuisine served with a bottle of Blanc de Noir from the distinguished Sonoma Coast Vineyards tops off the romantic retreat.
For those seeking action, the 60-acre estate also has a 9-hole putting green and large outdoor pool. Activities like hot air balloon rides, http://www.scvilla.com/ index.asp [horseback riding __title__ Sonoma Coast Villa and Spa], and coastal fishing can be found nearby at Bodega Bay. The staff of Sonoma Coast Villa and Spa can arrange a 90-minute private horseback ride on the beach along the spectacular California coast for $250.
Guests can expect to de-stress within a serene European setting surrounded by the unparalleled beauty of California wine country with this two day spa and dinner package. Reservations cost $835 per couple and must be made in advance by calling (707)-876-9818 or visiting http://www.scvilla.com. After reservations are confirmed, they cannot be changed or cancelled.
About Sonoma Coast Villa and Spa
Sonoma Coast Villa and Spa sits on a 60-acre resort in a quiet valley five miles east of Bodega Bay in the Russian River Valley area of Sonoma County. Rated a Four Diamond service by AAA, the Bay Area all-inclusive resort offers luxurious respite to any who seek it, and has a tradition of providing safe haven for the occasional privacy-seeking movie star or celebrity. While the Villa grows in fame regarding its comfort, elegance and calm, it has also become a place sought by diners looking for an extraordinary meal. Superb local wines are added to create a truly five-star experience. The Villa is also ready to accommodate guests for special events like wedding receptions, meditation retreats and corporate retreats, and can arrange for private guided horseback riding.