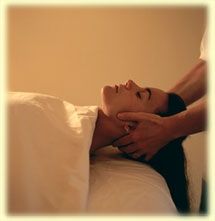 We went to Europe without the long flight. Lovely resort and fabulous service, I am ready to go again
Sonoma, CA (PRWEB) October 10, 2011
Sonoma Coast Villa and Spa, an elegant and luxurious all-inclusive resort, is announcing they are offering courtyard spa packages. The packages, the Sonoma Plan and the Midweek Spa Package, provide clients with the best in privacy, relaxation and personalized quality attention.
The Sonoma Plan includes a three-night stay in one of the deluxe rooms. Clients can be picked up from the San Francisco Bay Area and dropped off at the resort. The package also includes three meals per day and three spa treatments: a 165-minute Ocean Wave, 120-minute Salt Scrub and 100-minutes Hand, Foot and Head Reflexology and horseback riding. Guests who purchase this package are welcomed with a Bodega Bay Naturals Gift Basket upon arrival. When guests depart, along with the memories of their visit, they take home a copy of Sonoma Coast Favorite Cookbook. This first class package is available for $2,405 plus tax and service charges. The Midweek Spa Package includes the client's choice of one of the country rooms or a classic junior suite for two nights with two 75-minute Full Body Massages.
"We went to Europe without the long flight. Lovely resort and fabulous service, I am ready to go again," remarks Wilhelmina Schnitzer, a guest of Sonoma Coast Villa. Critics agree with visitors that the Villa's Courtyard Spa is first-rate in every way. A visiting New York Times reporter claimed that after a Courtyard Spa signature treatment that he felt like he "glowed inside and out."
Those who would like to learn more about Sonoma Coast Villa and Spa can contact them at 888-404-2255 or visit http://www.scvilla.com. The spa is located at 16702 Coast Highway One, Bodega, CA 94922.
About Sonoma Coast Villa and Spa
Sonoma Coast Villa and Spa sits on a 60-acre resort in a quiet valley five miles east of Bodega Bay in the Russian River Valley area of Sonoma County. Rated by Triple A as a Four Diamond service, it offers luxurious respite to any who seek it, as well as a tradition of providing safe haven for the occasional privacy-seeking movie star or celebrity. An all inclusive resort, the Villa is also ready to accommodate guests for special events like wedding receptions, meditation retreats and corporate retreats and can arrange for horseback riding private guided rides.
# # #