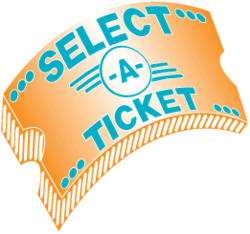 It is not often that you get a major event like this in your city, generally once every 25 years or so. I encourage anyone that is local to the event to partake in the events and fan activities. It is an experience you will be talking about for years
Riverdale, New Jersey (PRWEB) May 25, 2011
As the young baseball season progresses and fans begin to look towards the summer, MLB Home Run Derby and All Star Game ticket sales have been on the way up for Select-A-Ticket, a Riverdale, New Jersey based ticket broker. The 82nd MLB All Star Game will be held at Chase Field in Phoenix, Arizona on Tuesday, July 12th. The Home Run Derby is scheduled for Monday July 11th, also at Chase Field.
Baseball fans are clearly anxious for these premiere baseball events as fan balloting is as popular as ever. This year, baseball is allowing fans to vote up to a maximum of twenty-five times for their favorite ballplayers to take part in the All Star Game.
The All Star Game balloting is the largest in all of sports and one of the most heavily active voting systems outside of presidential elections. Last season's Midsummer Classic saw over 21.1 million baseball fans pick the American and National League teams.
With the economy recovering, summer approaching and baseball season heating up, fans are slowly turning out to support their favorite teams and orders for Home Run Derby tickets and MLB All Star Game tickets are on the rise.
"This is such an exciting group of events for people of all ages, whether you want to watch the Celebrity Softball Game on Sunday, Home Run Derby on Monday, which gets more exciting every year, or the All-Star Game on Tuesday when the two leagues battle for World Series home field advantage. Prices are also very reasonable and we see a lot of families attending these events. It is not often that you get a major event like this in your city, generally once every 25 years or so. I encourage anyone that is local to the event to partake in the events and fan activities. It is an experience you will be talking about for years to come," says Tom Patania, President and CEO at Select-A-Ticket.
About SelectATicket.com
Select-A-Ticket has been in business over 32 years as an experienced, trusted, secure ticket broker. We sell tickets to Broadway, Concerts, Sports, and Family Events. Select-A-Ticket has been in the ticketing industry since 1978 and is a proud member of the National Association of Ticket Brokers (NATB).
For a complete list of available MLB All Star Game tickets, go to http://www.SelectATicket.com or call 800-735-3288. Select-A-Ticket is happy to help you find the right seats and experience any and every entertainment event in person.
###