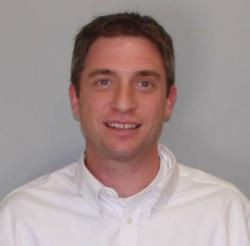 We are extremely excited to have Mark join ALL4. Mark will be instrumental in helping us continue to grow our presence in the area. His proven consulting background will be another great asset to our existing and future clients. Kevin Hickey-COO/Principal
Columbus, GA (PRWEB) July 11, 2012
All4 Inc. (ALL4), with headquarters in the Philadelphia, Pennsylvania suburb of Kimberton, announces that Mark Wenclawiak, CCM, is joining ALL4's Southeast Regional office in Columbus, Georgia. Columbus is located approximately 100 miles southwest of Atlanta and 90 miles east of Montgomery, Alabama. Mr. Wenclawiak is joining ALL4 as a Technical Manager. ALL4 provides air quality consulting services to numerous heavily-regulated industries across the country; including pulp and paper, cement, waste management, power, and automotive in the southeast region. ALL4 opened the Southeast Regional office in 2010 and has grown the staff to six.
"We are extremely excited to have Mark join ALL4. Mark has worked with several of us in the past and we all highly value the work ethic and skill set that Mark brings to ALL4. As the Southern Regional Office Technical Manager, Mark will be instrumental in helping us continue to grow our presence in the area. His proven consulting background will be another great asset to our existing and future clients." said Kevin Hickey, ALL4's COO and Principal.
Mr. Wenclawiak has more than 18 years of professional experience providing client-focused solutions and technical consulting services. His project experience includes environmental, health and safety (EHS), regulatory applicability evaluations, compliance auditing, and permitting; sustainability planning, evaluation, and implementation; and environmental site assessments and due diligence programs throughout the United States. Mark holds a B.S. in Meteorology from Pennsylvania State University and M.S. in Environmental Science with a specialization in Air Pollution from Drexel University. Mark is a Certified Consulting Meteorologist (CCM): Air Pollution, Regulatory Permits and Applications, and Consulting Services. Mark is also an active member of many associations and groups including: American Meteorology Society, American Society of Mechanical Engineers (Environmental Engineering Division), Air and Waste Management Association, and National Association of Environmental Professionals.
"The excitement of my position lies in the challenge to provide innovative solutions to clients with their near and long term issues with respect to the ever-changing air quality regulatory landscape, as well as to integrate air quality and other environmental media issues into a client's overall environmental program management and corporate social responsibility programs." Mark Wenclawiak, Southeast Regional Office Technical Manager.
Read Mark's reflections on beginning the next phase of his career with ALL4 in his recent blog post.
About All4 Inc.
ALL4 is an environmental consulting company that specializes in air quality consulting services; primarily assisting clients with complex air permitting and compliance, air quality dispersion modeling, continuous, ambient and meteorological monitoring, climate change, environmental program management, and environmental regulatory analysis. ALL4's office locations include headquarters in Kimberton, PA and Southeast Regional office in Columbus, Georgia.
ALL4 is a "best in class" company with active growth plans in Pennsylvania and Georgia. ALL4 has been recognized recently for its growth and work environment:

ALL4 was named an Inc. Magazine and Winning Workplaces 2010 Top Small Company Workplace.
ALL4 was named #2 in the Best Places to Work in PA in the medium-sized business category.
For the last four years, ALL4 has been recognized as one of the 5,000 Fastest Growing Private Businesses in the U.S. by Inc.
ALL4 was also identified as one of the top 150 fastest growing Philadelphia companies by the Entrepreneurs' Forum of Greater Philadelphia.
ALL4 was awarded nationally the "Best Environmental Consulting Firms To Work For" and the "Best Small Environmental Consulting Firms To Work For." Both of the "Best Environmental Consulting Firm to Work For" awards were sponsored by the management consulting and research firm ZweigWhite and engineering media specialists Stagnito Media, publisher of Civil Engineering News, among other publications.
For more information on ALL4, visit our website, follow us on Twitter, friend us on Facebook, and connect with us on LinkedIn (Search Company: All4 Inc.).
All4 Inc.
5900 River Road, Suite 500
Columbus, GA 31904
p: 706.221.7688
2393 Kimberton Road, P.O. Box 299
Kimberton, PA 19442-0299
p: 610.933.5246
"Your environmental compliance is clearly our business."