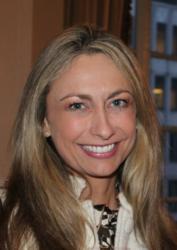 "We are extremely excited and fortunate to be adding Tanya to our team in New York," ~ Chris Parisi
Dallas, TX (PRWEB) May 25, 2012
Allegiance Capital Corporation is pleased to announce that Tanya Marvin-Horowitz has joined its New York Office to serve as Managing Director. Tanya brings an extensive 18 years of financial services experience, where in the past 12 years she focused solely on middle market deals successfully guiding clients through growth capital, exit strategy, and recapitalization needs.
Tanya was recently elected to the Board of Directors 2012-2013 for the New York Chapter of ACG (Association for Corporate Growth). ACG is a global organization with 56 chapters and over 14,000 members comprised of private equity professionals, investment bankers, attorneys, accountants, lenders, corporate development officers, company leaders and others focused on middle market dealmaking and corporate growth.
Prior to joining Allegiance Capital Corporation, Tanya was the Managing Director of Focus Acquisition Partners. Additionally, she has worked with numerous high-net-worth individuals, Family Offices, Private Equity, and other Institutional & Corporate Investors by helping those entities identify strong investments and M&A opportunities. Tanya's sector knowledge includes financial services, oilfield/energy services, agribusiness, manufacturing/distribution, media/entertainment/technology, consumer products, natural resources and real estate. Her experience spans both domestically and internationally, with transactions and investors located in Brazil, Ecuador, Peru, Columbia, Paraguay, Japan, China, S. Korea, India, and the United Kingdom.
"We are extremely excited and fortunate to be adding Tanya to our team in New York," quoted Managing Director and Head of the New York Office, Chris Parisi. "Tanya has been a central figure in lower middle-market M&A for years and her expertise fits perfectly with our platform at Allegiance Capital Corporation."
"I am thrilled to be joining the New York office of Allegiance Capital Corporation," Tanya said. "I look forward to working with the team in New York as their depth of experience coupled with the stellar performance of the firm overall will only enhance the quality of service and opportunities that I can bring to my clients."
About Allegiance Capital
Allegiance Capital Corporation is an investment bank specializing in financing and selling businesses in the lower middle market. Allegiance Capital Corporation was recently named third on the list of 2011 Largest Investment Banking Firms in North Texas (Dallas Business Journal). Allegiance Capital Corporation has won multiple awards recognizing the value it delivers to clients. Examples include: 2009 Dealmaker of the Year (Dallas Business Journal), 2008 Boutique Investment Bank of the Year (M&A Advisor), and 2006 Investment Bank of the Year (Dallas Business Journal). Subscribe to the Capital Ideas blog by visiting: http://www.allcapcorp.com/blog. Follow Allegiance Capital Corporation on LinkedIn and Twitter:@ALLCAP.