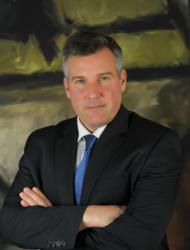 Even when a business is aware of the consequences of bypassing proper insurance, corporations do it anyway to save money.
Allentown, PA (PRWEB) October 31, 2012
Workers' Compensation Insurance: A Business Necessity
Too many PA businesses lack workers compensation insurance that enables them to meet legal requirements for running a business in Pennsylvania. Even when a business is aware of the consequences of bypassing proper insurance, corporations do it anyway to save money. But why go on without that insurance when it could have legal repercussions, even to the point of having the business shut down? Below, find a brief outline of why your business needs workers comp, the consequences of not providing such insurance, what it covers, and what it does not cover.
Why Your Business Needs Workers Comp Insurance
Reason One: Put simply, every business in the state of Pennsylvania is required to have workers compensation insurance. There are some notable exceptions, almost always relating to self-employment. Workers comp provides a means of protecting both the business and the employee. It not only helps injured associates recover after an accident, it prevents the associate from bringing a wrongful injury lawsuit against a PA company. Meet the state's legal requirements; and protect your business and your employees: make sure you have that insurance.
Consequences of Not Providing Insurance
Reason Two: If an employer fails to purchase insurance that will protect injured workers, the state of Pennsylvania—and the injured employee—may bring all its legal artillery to bear against that employer. Upon first offense, an employer may face up to $2500 in fines and one day of jail time for every day that employees lack that coverage. In addition, employees may bring civil suits whether they are injured or not. Obviously, a business would be wise to save that money in the long run and just purchase the insurance.
What Workers Comp Insurance Covers
Reason Three: Workers compensation insurance covered most injuries, ailments, etc. that occur while in the workplace. It does not cover injuries or ailments that occur outside the workplace. For the employer's benefit, the insurance prevents civil lawsuits related to personal injury or illnesses. This insurance covers medical costs and wages lost; it does not cover "pain and suffering."
What Workers Comp Does Not Cover
Bonus: PA workers' comp does not cover injuries caused while high or intoxicated. It does not cover workplace violence committed for personal reasons, whether that attack is from a coworker or not. Injuries that occur while performing illegal activities are not covered. Finally, workers compensation insurance in PA does not cover self-inflicted injuries or suicide. Such injuries are often not covered by any form of insurance.