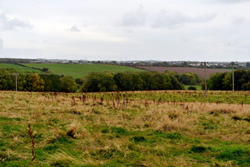 This site is sustainably located and well positioned to help meet Workington's housing requirement. The development will deliver a number of benefits, including high quality design, job creation and a significant investment in local infrastructure.
Isle of Man, UK (PRWEB UK) 24 October 2015
Planning consultancy Turley, acting on behalf of the Allerdale Investment Partnership (AIP), a joint venture between Allerdale Borough Council and the Lucent Strategic Land Fund, has secured outline approval for hundreds of much-needed new homes on a greenfield site at Ashfield Road South, Workington.
The site is one of two sites that the AIP has brought forward for development.
"We are delighted with this decision, it reflects the hard work of the team," stated Nick Thompson, planning manager for the Lucent Group. "This is the Partnership's first permission for residential development and it demonstrates our continued commitment to work successfully with Allerdale Borough Council to bring forward the development of surplus land in the Council's ownership."
The development of the 10.94ha plot will make a significant contribution towards Allerdale Borough Council's housing land supply by delivering up to 290 family homes. The new dwellings will also create high quality affordable homes for first-time buyers, key workers and the elderly and enable the delivery of wider on-site improvements to open space provision in Workington. A financial contribution towards the delivery of additional primary and secondary school places and minor highways improvement works has also been agreed by AIP.
Established in Spring 2014, the Allerdale Investment Partnership's key aim is to generate significant economic investment in the area of West Cumbria.
The outline scheme, with all matters except access to be determined via reserved matters, was designed by Turley's urban design team and Turley also coordinated the public engagement for the application.
"This site is identified for residential development in the council's local plan, is sustainably located and well positioned to help meet Workington's housing requirement," said Greg Dickson, Associate Director at Turley. "The development will deliver a number of benefits, including high quality design, job creation and a significant investment in local infrastructure."