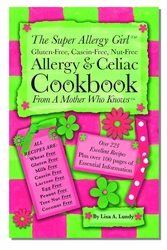 When people visit my website and see all of the things I am involved with, their first and immediate comment to me without fail is - 'You must never sleep'
Buffalo, NY (Vocus) July 23, 2009
Insufficient sleep is associated with a number of chronic diseases and conditions such as diabetes, cardiovascular disease, obesity and depression according to the Centers for Disease Control and Prevention. Additionally, inadequate sleep is responsible for motor vehicle and machinery-related accidents, which cause substantial injury and disability each year. More than 25% of the U.S. population reports occasionally not getting enough sleep asserts the CDC webpage. One-third of Americans are reporting that they are losing sleep over the state of the U.S. economy and other personal financial concerns reports a 2009 poll by the National Sleep Foundation, a nonprofit organization dedicated to improving sleep health and safety. Troubled sleepers can find help in a new video and tip sheet offered by motivational speaker and cookbook author, Lisa A. Lundy, which you can download free from her website at http://www.TheSuperAllergyCookbook.com .
While medical experts may agree that sleep is as important as eating healthy and exercise, the message does not seem to be showing up in our health statistics. Since 2001, the number of people reporting sleep problems is up 13% and the number of Americans sleeping less than six hours a night has jumped from 13% to 20% according to the National Sleep Foundation. Lundy knows a thing or two about sleeping and how to sleep well under duress and pressure as someone who has continued to sleep like a queen while under the harshest emotional and financial circumstances. Lundy and her husband, Randy Garrett, have spent the last six years struggling to keep their youngest child alive while paying over $100,000 in out-of-pocket medical bills for their daughter's life-saving medical treatments.
"When people visit my website and see all of the things I am involved with, their first and immediate comment to me without fail is - 'You must never sleep'," Lundy said laughing. "Quite frankly just the opposite is true. I don't skimp on my sleep. I can accomplish a great deal because I am extremely organized and productive, not because I short change my sleep." Lundy learned from two of her children the impact that certain foods and additives can have on sleep when a food dye made one son wet the bed and another food gave her oldest son nightmares. Lundy's tip sheet covers ten ideas on what you can do to improve your sleep.
Lundy is the author of The Super Allergy Girl™ Allergy & Celiac Cookbook - From A Mother Who Knows™, a gluten-free, dairy-free, egg-free, peanut free, tree nut free and other allergen free resource filled with 100 pages of essential information and over 225 recipes, which is available at http://www.TheSuperAllergyCookbook.com.
Lundy's third child, Anne, was a modern day bubble child just over three years ago due to her inability to absorb vitamins, minerals and essential fatty acids. With a substantial amount of medical support and other therapies, Anne has improved so much that she can go to the grocery store, amusement parks and can even be around other children. Lundy is committed to help other consumers find helpful information to improve the quality of their lives. She is one of those happy people that rarely has a bad day. Her vision for the future is that everyone in the world has enough food, clothing, shelter and health and is living the life of their dreams.
Size: 6"x9"
Pages: 405 pages
Soft Cover, Perfect Bound
ISBN#: 978-0-9797542-0-3
Price: $28.95
Contact:
Ms. Lisa Lundy
Phone: (716) 835-6392
###