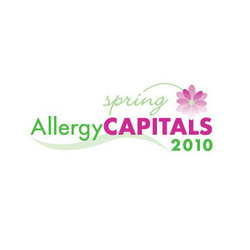 Outdoors in spring is tough so some patients think they can stay indoors to remain safe, but you should be just as concerned about indoor air quality
Landover, MD (Vocus) May 27, 2010
May is the height of springtime with April showers just behind us, and summer looming in the near future. There's no better time for Americans to shed the din of winter and head outdoors. In fact, the U.S. National Park Service records nearly 300 million recreational visits to outdoor attractions each year, a large percentage of them in the spring.
But for more than 35 million Americans with nasal allergies and over 20 million with asthma, the love of the outdoors clashes head-on with the reality that asthma and allergy triggers are at their peak this time of year, and in every corner of the U.S. It's no surprise why May is National Asthma and Allergy Awareness Month.
So for the 8th year in a row, the Asthma and Allergy Foundation of America (AAFA) has released a new list of the 100 "Allergy Capitals" (http://www.AllergyCapitals.com ), the most challenging places to live with spring allergies. Knoxville, TN, is named the #1 Spring Allergy Capital this year due to high pollen counts, high use of allergy medications by patients and too few allergists to treat the burgeoning allergy population. But the other 99 cities on the list don't do much better. A full report for all 100 cities is available for free on the Foundations' Web site, http://www.AllergyCapitals.com.
Outdoor Problems Come Inside
"Outdoors in spring is tough so some patients think they can stay indoors to remain safe, but you should be just as concerned about indoor air quality," said Dr. Beth Corn, Assistant Professor of Medicine at the Mount Sinai School of Medicine and Past President of the New York Allergy and Asthma Society, "allergy is not just an outdoor problem," she said. Mike Tringale, the Foundation's Vice President of External Affairs, agrees, "A growing body of scientific evidence shows that the air inside our homes can contain more allergens and pollutants than the air outside," says Tringale, "but there is some good news: no matter where you live, there are easy and effective steps you can take to help reduce exposure to allergens all year long."
With millions of dust mites living in your bed, pets releasing dander, mold and pollen circulating in the air, experts say that reduction of allergens inside the home is an important part of asthma and allergy prevention. As a result, Americans spend an estimated $10 billion annually on household products such as vacuum cleaners, air cleaners, bedding, toys, and flooring. These products tout a wide variety of benefits, such as allergen removal, or improved health without any scientific proof or validation. So how do you know if the tools you are using to create an allergen-free home actually work?
Simple Steps for Better Air
This year, the Foundation has teamed up with Lowe's Home Improvement to educate Americans about the importance of indoor air quality and how a few simple steps can help you reduce your exposure to allergens and irritants at home. Visit http://www.AllergyCapitals.com to download a free guide on how you can control indoor allergens, room-by-room and see links to other information about products that are more suitable for people living with asthma and allergies.
Even though spring will pass, the summer fall and winter bring their own set of outdoor problems for people with asthma and allergies. So the Foundation encourages you learn about how to control allergens inside your home all year long no matter where you live, no matter what season of the year.
About AAFA
The Asthma and Allergy Foundation of America (AAFA), a not-for-profit organization founded in 1953, is the leading patient organization for people with asthma and allergies, and the oldest asthma and allergy patient group in the world. AAFA provides practical information, community based services and support through a national network of chapters and support groups. AAFA develops health education, organizes state and national advocacy efforts and funds research to find better treatments and cures. The 2010 Spring Allergy Capitals™ report was made possible by Lowe's.
CONTACT FOR MEDIA ONLY: Angel Waldron, Senior Communications Manager at the Asthma and Allergy Foundation of America, +1-202-466-7643 x248.
SOURCE: Asthma and Allergy Foundation of America
# # #