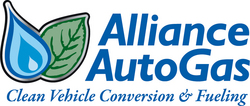 Alliance is more than just fuel and it's more than just green vehicle components
Richmond, VA (PRWEB) July 14, 2009
As alternative fuels gain more exposure nationwide, propane is gaining prominence as a reliable, clean and domestically produced vehicle fuel that is viable now. As part of that push toward sustainable transportation, alternative fueler Alliance AutoGas has announced that Baker Equipment, a major regional auto equipment provider and alternative fuel conversion expert, will join the Alliance network as a strategic partner.
Alliance AutoGas is an integrated network of clean propane AutoGas fueling sites and vehicle conversion centers. Headquartered in Richmond, VA, Baker Equipment offers the Alliance network its technical expertise and state-of-the-art automotive facilities. Baker authorized technicians will convert fleet vehicles from conventional gasoline to propane AutoGas Hybrids, connecting them to the robust national infrastructure and guaranteed clean fuel supply provided by Alliance.
Founded in 2008 by engine component provider American Alternative Fuel and Blossman Gas, the nation's largest privately held propane marketer, Alliance converts commercial vehicle fleets from gasoline to clean-burning, domestic propane AutoGas. After vehicle conversion, Alliance provides on-site fueling infrastructure and a continuous supply of propane. Baker will join the Alliance network as a propane engine system supplier and an operator of certified vehicle Conversion Centers.
"Alliance is more than just fuel and it's more than just green vehicle components," said Skip Baker, Baker Equipment's president. "We're joining the Alliance network because it extends our reach. We can convert more conventional vehicles into propane Hybrids if we know that fleet managers are assured they will have clean fuel at their home base at a competitive cost. And propane AutoGas is the only alternative fuel with that kind of existing infrastructure and competitive price points. Alliance provides the fuel and installs the fueling stations. The alliance creates new value for our fleet customers: high-performance vehicles, clean fuel, green jobs and available fueling sites."
Founded in 1919, Baker Equipment began converting Model-T Ford chassis into flatbed work trucks and in the year 2000 participated with Ford in building 500 electric postal vehicles. While much has changed in the past 90 years, the Baker team remains committed to the evolution of the automotive industry. Baker has company locations in Virginia, Pennsylvania, North Carolina, and Georgia, with plans to open additional facilities in major cities throughout the United States.
For more about Baker Equipment: http://www.bakerequipment.com
For more about Alliance AutoGas: http://www.allianceautogas.com
Contact:
Inquiries from fleet managers interested in converting vehicles to AutoGas Hybrids and general questions about Alliance AutoGas should be directed to David Finder, Energy Program Manager at Blossman Gas, Inc. (828) 251-0027. Media inquiries should be directed to Shelby Stephens at MSM Communications (512) 524-5456.
# # #