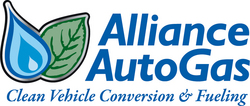 Paving The Way With Propane
Washington, D.C. (PRWEB) August 27, 2009
Secretary of Energy Steven Chu announced yesterday that a national coalition of private enterprise and government environmental agencies led by Alliance AutoGas will receive $8.62 million in federal stimulus funding requested by Virginia's state energy department. The program, administered by DOE's Virginia Clean Cities but active throughout the Southeast, will receive the grant under the American Recovery and Reinvestment Act. As part of the program, called "Paving The Way With Propane," hundreds of taxis in the D.C. metro area will be converted to propane AutoGas hybrids and fleets across the Southeast will be retrofitted to run on alternative fuel.
"These Recovery funds, in addition to limiting pollution, will help Virginia and other states create new jobs in the clean fuel sector," Virginia Governor Tim Kaine said. A release from the Governor's office called the AutoGas Corridor Development Program "a unique, progressive project aimed at building the infrastructure for public and private vehicle operators to convert existing vehicles from conventional gasoline to clean propane AutoGas."
The program is receiving $8,605,100 in ARRA grant money from the Department of Energy to fund 1,064 vehicles and 17 fueling stations, creating the nation's first AutoGas Corridor through the Southeast. Alliance AutoGas' network of conversion centers and trained technicians will convert more than 1,000 active fleet vehicles to propane AutoGas Hybrids. This will result in the displacement of 15,772,100 gallons of gasoline over the four-year project period and the establishment of a solid base of alternative fuel vehicles across the Southeast. The project relies on Alliance AutoGas' investment in an integrated network of technicians, customer support and fueling stations.
In addition to vehicle conversions, this program will implement more than 17 public AutoGas fueling stations along high-impact roadways from Washington, D.C. to Florida to Mississippi in the development of the nation's first propane AutoGas Corridor.
"Alliance AutoGas applauds the Department of Energy's recognition of an alternative vehicle fuel that is here now and immediately viable," said Stuart Weidie, Alliance's CEO. "More than 12 million vehicles around the world run on propane AutoGas. This project helps us bring that clean, reliable alternative to the Southeast, and we're looking forward to supporting the fleets from D.C. to Florida who committed to be a part of this Recovery program."
Alliance AutoGas converts vehicles from gasoline to clean-burning propane AutoGas, implements refueling sites at fleet home bases, supplies the fuel and provides safety training, operational training and ongoing technical support. It's a truly turn-key solution that has fleet managers across the country committing to use a clean, domestically produced alternative fuel that is here now.
Alliance AutoGas was formed by founding partners American Alternative Fuel and Blossman Gas, Inc. to bring America's vehicle fleets an integrated chain of clean vehicle conversion, fueling and support. For more about Alliance AutoGas: http://www.allianceautogas.com
# # #