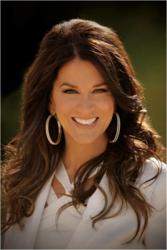 As an entrepreneur of 10 of my own companies, my greatest passion is sharing my creativity through business and helping others get their gifts out into the world in a highly profitable and rewarding way.
San Diego, CA (PRWEB) April 12, 2013
No. 1 Bestselling author and serial entrepreneur Allison Maslan is giving 50 people the opportunity to exceed their goals in their life and business through her powerful new program, The Pinnacle.
The year-long mastermind group encourages entrepreneurs to be accountable, brainstorm and challenge one another to reach their goals. Maslan, president of Allison Maslan International, a Global Business Mentoring Company, Coaching a No. 1 bestselling author of Blast Off!, is opening the doors to The Pinnacle Program on April 27, 2013.
"The Pinnacle Program will provide entrepreneurs with a network of experienced business mentors and experts in all aspects of business building to help them take their business to a much higher level, financially and personally. They get the benefit of differing perspectives, input and feedback," Maslan said. "Plus, our mastermind team can bring resources and connections one might not have had on their own. Business owners will receive accountability and inspiration from the group, thus enabling them to maintain focus in achieving their goals."
Mastermind groups have a solid history of providing support and accountability to their members so that they are successful. Napoleon Hill (http://www.naphill.org), author of Think and Grow Rich, first defined the mastermind as a "coordination of knowledge and effort, in a spirit of harmony, between two or more people, for the attainment of a definite purpose."
Hill's concept of the "mastermind" was inspired by Andrew Carnegie, the wealthy steel magnate.
"Carnegie believed that being a member of a mastermind group was essential for success. He frequently brainstormed together with his group to become even more successful," Hill stated. "Carnegie attributed his entire fortune to the power he accumulated through this 'mastermind.'"
Maslan said her reason for organizing The Pinnacle Program is personal.
"Business is not easy," Maslan shares, "It takes hard work and commitment. With a supportive team behind you all year long, entrepreneurs have a much stronger chance of reaching their business objectives in a much shorter period of time, without the headaches and the heartache. As an entrepreneur of 10 of my own companies, my greatest passion is sharing my creativity through business and helping others get their gifts out into the world in a highly profitable and rewarding way. I've developed a proven formula that creates winners, and then takes these winners to the pinnacle, the very highest point on the mountain," Maslan said.
About The Pinnacle Program
Members of The Pinnacle Program will gain complete clarity on their passions and goals, master their craft and purpose, exceed their goals in life and business and create an exponentially higher income. Through the strategies Allison shares on marketing, mindset, business mechanics, sales strategies, new product development and more, entrepreneurs learn to multiply their income and have much more freedom and fun on a daily basis.
The program includes live mastermind seminars in San Diego every quarter, for one full mind-bending day. In between each live date, members will receive:

Continuous weekly mastermind and accountability calls all year long with fellow business owners to ensure they stick to their vision and commitment to reach their goals. (52 weeks!)
Monthly group coaching calls led by Allison.
Daily accountability system for all Pinnacle attendees to keep them on track and focused on a daily basis.
Constant energy, momentum and inspiration moving them forward for an entire year.
Synergy, support, insight and direction through the power and intention of this group
Private mentoring from Allison
Expert teaching and mentoring from Allison's team in Social Media, Book Writing, Public Relations and more.
Membership is limited to 50 individuals who must apply for participation. Details: http://www.myblastoff.com/ThePinnacle/
About Allison Maslan
Allison Maslan is the CEO of Allison Maslan International, a Global Business Mentoring Company. She was recently named "One of the Top Women Entrepreneurs Who Inspire" by Self Made Magazine. No. 1 Best Selling Author of the book, Blast Off! The Surefire Success Plan to Launch Your Dreams Into Reality, Allison has built ten successful companies from the ground up starting out as a single mom on her own. Allison has guided thousands of individuals to create to inner and outer wealth by helping them grow a prosperous business and a passionate life. As a world-renowned homeopath for the past 16 years, Allison's work embodies a partnership of holistic balance, a zest for success, and the most innovative business strategies you will find anywhere. She is the Executive Producer and host of her own weekly online television show, Allie & You, The Business Success and Lifestyle Show. She has also been an expert guest on ABC, CBS, NBC and Fox Stations across the US and was recently featured in Success Magazine.
Stay connected with Allison Maslan on Facebook and Twitter and on her Web site, MyBlastOff.com. To see more of Allison Maslan in the media visit: http://www.myblastoff.com/Media-Coverage.html
Allison Maslan
Phone: 858-794-0787
Email: Allison (at) MyBlastOff (dot) com
http://www.myblastoff.com/ThePinnacle/
"Allison Maslan is Proud to Support The H.O.M.E. Foundation"
About The H.O.M.E. Foundation:
The Helping Others Means Everything, or The H.O.M.E. Foundation, is a not-for-profit organization dedicated to helping our Family of Charities. Frankie Verdugo, President of The HOME Foundation, wants to help as many worthy charities as possible as they struggle during these tough economic times. Frankie Verdugo helps raise funds through luxury dream home raffles, home giveaways, prizes, and high profile celebrity events in Hollywood... "Our mission is to help charities reach their fundraising goals and to bring awareness to their praiseworthy causes."