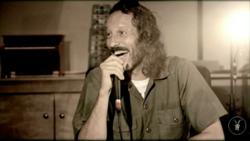 ...the artists echo the brand's identity, style, store playlist and musical heritage.
New York, NY (PRWEB) February 28, 2012
AllSaints Spitalfields continues to showcase new music and innovative content with the latest installation for the widely-acclaimed Basement Sessions. Originally filmed in the London headquarters basement, the weekly sessions present live performances, insightful interviews and upfront podcasts for a global audience featuring new artists, pioneers and bastions within the industry. Since the inception of this series in 2011, AllSaints Basement Sessions has expanded globally to capture rare moments with talent including: Foster the People, The Naked and Famous, MSTRKRFT, Geographer, Fenech-Soler, Warpaint, Zane Lowe, Gary Numan, Fatboy Slim, Battles, Aloe Blacc, MONA, Other Lives and many more.
Kicking things off for 2012, AllSaints is proud to present the latest release of Basement Sessions with DJ Harvey. DJ Harvey is viewed as one of the world's most famous cult-DJs, and producer of deep esoteric dance floor music. For this installation, AllSaints Basement Sessions filmed at Mophonics Studio in Venice Beach, California to discuss with DJ Harvey about his formative years to his era-defining club nights. This interview can be seen in full at us.AllSaints.com.
To anyone who has viewed a Basement Sessions presentation, it's evident to see that the artists echo the brand's identity, style, store playlist and musical heritage. From post punk to electronica and beyond, the programming is supported by beautifully-charged cinematic style for this cultural platform.
Join the mailing list at us.allsaints.com, "Like" the Facebook Music tab at Facebook.com/AllSaints and follow @AllSaints_ on Twitter for regular music updates.
###