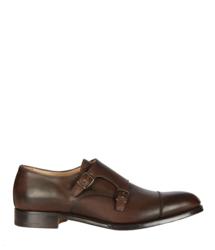 New York, NY (PRWEB) November 14, 2012
AllSaints unveils a British collaboration with Joseph Cheaney & Sons on a limited edition footwear collection. With over 125 years experience in footwear manufacturing, each pair of AllSaints Joseph Cheaney & Sons shoes has been expertly handcrafted, undergoing over 160 separate processes and taking up to eight weeks from cut to finish. Founded in 1886, they still produce all footwear on site in the same Northamptonshire factory, which they have occupied since 1896. This range of traditional Goodyear welted shoes and boots has been designed using only the highest-grade Italian leather, offering unrivaled quality and durability.
AllSaints first opened its doors in 1994 and has become one of the UK's and Europe's fastest growing and most recognized fashion brands. AllSaints is a high-end retailer offering a complete collection of menswear, womenswear, footwear and accessories. With strong store presence in fashion capitals such as London, Paris, New York and Berlin, further expansion throughout Europe and the rest of the world is imminent, as they grow their loyal following in 2012.