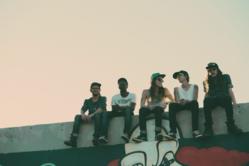 Film is perhaps the most exciting and accessible medium with which to capture the sporit of the AllSaints DNA
London, United Kingdom (PRWEB) May 22, 2013
To highlight its continuing commitment to creative innovation and exclusive content, AllSaints is proud to announce the launch of its film division, AllSaints Film.
A fully operational unit, AllSaints Film will deliver multiple projects each year, exploring everything from music, style and street documentaries to cutting-edge moving image installations. AllSaints Film will be committed to commissioning young innovative filmmakers as well as producing in-house content, all under the creative supervision of the brand's Creative Director, Wil Beedle.
"Film is perhaps the most exciting and accessible medium with which to capture the sporit of the AllSaints DNA - creativity, attitude, individuality", says Wil Beedle. "We can't wait to share the exclusive content we're creating with our ever-growing global community."
AllSaints Film's debut release is "New Music City", a documentary about the burgeoning Nashville music scene. Focusing on the Kings of Leon's independent record label Serpents and Snakes, the film captures the unique spirit that's transforming Nashville's rich cultural heritage into today's go-to destination for new music.
"New Music City" features exclusive interviews with Kings of Leon discussing the history, inception and inspiration behind Serpents and Snakes, with live performances from the AllSaints/Serpents and Snakes showcase at this year's South by Southwest, and highlights Serpents and Snakes' roster of Nashville based bands such as The Weeks, The Features, Clear Plastic Masks and Turbo Fruits.
"New Music City", produced by SomeSuch & Co will be available to view on us.allsaints.com from Tuesday 21 May.
AllSaints Film releases can be viewed on us.allsaints.com/music, AllSaints Youtube, Vimeo Channels and Facebook (http://www.facebook.com/allsaints).