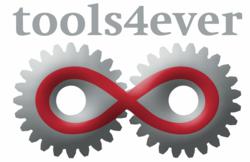 "Users can now concentrate on their jobs rather than managing their own passwords"- Mike Lee, IT Manager
Lynbrook, NY (PRWEB) May 21, 2012
Tools4ever, the market leader in Identity and Access Management solutions, is pleased to announce that All Star Automotive has implemented Enterprise Single Sign-On Manager (E-SSOM). All Star Automotive Group is the largest automotive group in Louisiana with 13 dealerships and 6 collision centers and employees over 700 people. All Star Automotive implemented E-SSOM to relieve their IT staff from the time consuming task of entering multiple sets of login credentials. Employees can now quickly and easily login to all their applications without having to remember multiple credentials.
Tools4ever was also able to implement E-SSOM to work with their two primary applications that every employee in the company utilizes, - ADP's CRM system and dealership management system "Drive". In addition, E-SSOM was configured to work with more than 10 other different applications that All Star uses.
Before E-SSOM, password issues were taking valuable time away from employees and IT staff. Now All Star employees can securely log into the network, and E-SSOM takes over the log-in process further and initiates an automatic log-in to all the applications and systems to which the end-user is authorized.
Mike Lee IT manager at All Star Automotive said, "Users can now concentrate on their jobs rather than managing their own passwords. E-SSOM has streamlined our workflow!"
For more information about E-SSOM please visit: http://www.tools4ever.com/software/enterprise-single-sign-on-manager/
Read the complete case study at: http://www.tools4ever.com/industries/business/references/All-Star/
------------------------------------------------------------------------------------------------------------------------------------------
About All Star Automotive
All Star Automotive Group was started in 1987 by LSU Alum Matt McKay and his business partner John Noland. Since that time, All Star purchased an average of 1 dealership every two years. In 2008 Matt McKay bought out his partner. In 2010, In spite of the recession, Matt McKay purchased 2 additional dealerships and 2 additional collision centers. A few weeks after that announcement was made, the Baton Rouge Business Report named Matt the 2010 Business Person of the Year for years of leadership, growth & success of company, and years of contributions to quality of life in the community. Today All Star is the Largest Automotive Group in the state of Louisiana and includes 6 Collision Centers, 12 Dealerships and represents 14 Manufacturer Brands.
About Tools4ever
Tools4ever distinguishes itself with a no-nonsense approach and a low Total Cost of Ownership. In contrast to comparable Identity & Access Management solutions, Tools4ever implements a complete solution in several days rather than weeks or months. Because of this approach, Tools4ever is the undisputed Identity & Access Management market leader, with more than one million user accounts managed on a daily basis.
Tools4ever supplies a variety of software products and integrated consultancy services involving Identity Management, such as User Provisioning, RBAC, Password Management, SSO and Access Management. For more information, please visit http://www.tools4ever.com.
For additional information, please contact:
Tools4ever New York
Dean Wiech
866-482-4414
press(at)tools4ever(dot)com